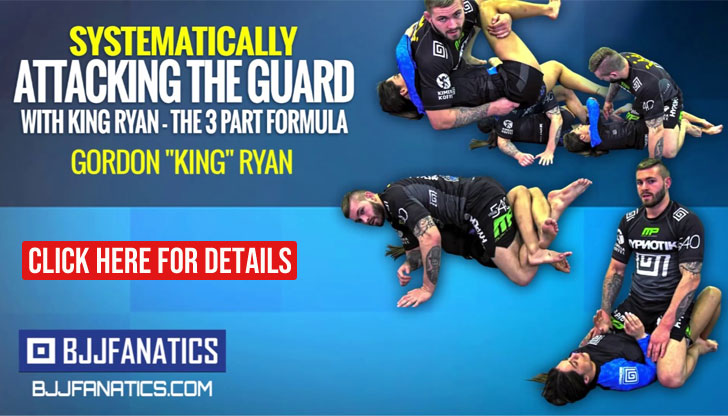 Marcos da Matta, also known as 'Parrumpinha' or 'Parrumpa', was one of the top Brazilian jiu-jitsu super featherweights of the late 1990's/early 2000's having medalled in the world championship. This Carlson Gracie black belt would join the American Top Team at a later stage and become one of the world's most prestigious grappling coaches.
Marcos Parrumpinha Jiu Jitsu
Full Name: Marcos da Matta
Nickname: According to Rafael Dias (a fellow fighter, ATT member and long time friend) at an internet chat room of Portal do Vale Tudo's website, "Parrumpinha" came about because there was a famous figure in Copacabana (where Marcos spent most his childhood days) which had Parrumpa as a family name and looked a lot like Marcos, for that reason his friends started calling him Parrumpinha (small Parrumpa).
Lineage: Mitsuyo Maeda > Carlos Gracie > Carlson Gracie > Marcos da Matta
Main Achievements:
Brazilian Champion (2000);
World Champion (1996 purple);
World Silver Medallist (2000);
Pan American Silver Medallist (1999)
Weight Division: Peso Pluma/Super Featherweight (64kg/141lbs)
Team Association: ATT (formerly with BTT and Carlson Gracie Team)
Marcos da Matta "Parrumpinha" Biography
Marcos da Matta was born in 1973, and it took him 14 years to get in touch with Brazilian Jiu Jitsu. Before that, he grew up on the streets of Copacabana – Rio de Janeiro, playing soccer, foot volley and other sporting activities. On occasion, Parrumpinha would cross paths with one of the greatest legends in Jiu Jitsu and MMA, Master Carlson Gracie as his BJJ academy was in the same burg. Carlson took a shine on young Marcos and invited him to come by the gym, the invitation wasn't promptly accepted as Parrumpinha (much like any other Brazilian child) much rather play soccer instead, but once he did Marcos loved Jiu Jitsu and started practicing it religiously.
Two of the biggest influences in Parrumpinha's rise in Jiu Jitsu where Amauri Bitetti (whidely considered one of the best BJJ practitioners to have competed). Amauri taught Marcos the importance of cross training in Judo and influenced his strong guard passing game (Bitetti's specialty). Another big name in da Matta's development was Alvaro Romano. A very important person in the fight game, Alvaro was responsible for the "Ginastica Natural", a form of gymnastics which is used and with great success by fighters in which da Matta is included.
One of Marcos da Matta's most famous victories in BJJ came at the purple belt level. He had just been promoted from blue belt, with the intention of meeting Leonardo Vieira in a superfight. Vieira was already tearing up his division and was considered pretty much invincible, but Marcos managed to do the unthinkable and put a stop to Vieira's unbeaten streak.
In 2000 Marcos da Matta was one of the famous students to abandon the Carlson Gracie Team, in one of the most talked about team breaks in at the time, after a dispute with their master. Parrumpinha then joined Brazilian Top Team (BTT), an association created in majority by former Carlson students. He went on to win a silver medal in the Mundial (world championships) that year under the BTT banner.
After a few years with BTT, Parrumpinha accepted Ricardo Liborio's invitation to come to the United States and be part of the recently formed American Top Team (ATT). Liborio, who was also a former Carlson student and BTT team member, asked Marcos to take care of the Brazilian Jiu Jitsu department of the academy. Marcos also took the opportunity of being part of such a major MMA academy to start competing in that sport, picking up a nice fight record along the way.
Marcos da Matta Parrumpinha Highlight