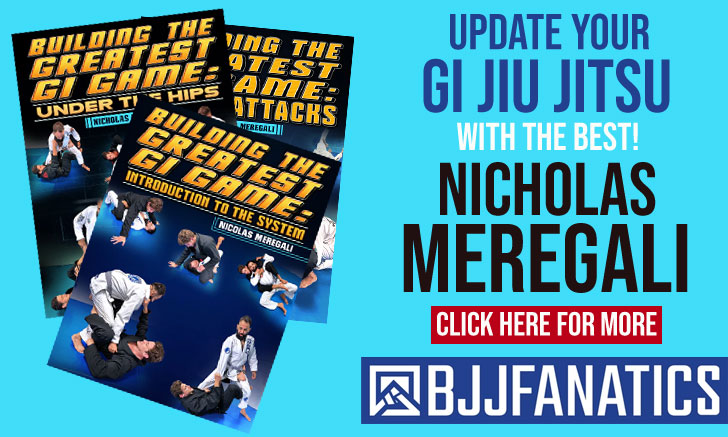 Maurício Gomes, also known as Maurição, was a famous Brazilian Jiu Jitsu competitor, active during the 1970's and 1980's decades, who belongs to the elite group of black belts given the rank by the late Rolls Gracie, one of the legendary figures of this Brazilian style of grappling. On top of his long list of trophies in the sport, Maurício was the founder of the first Gracie Barra franchise in the United Kingdom, one of the very first academies to be established in British soil. Maurício Gomes is also the father of Roger Gracie, the most achieved grappler of his generation.
Maurício Gomes Jiu Jitsu
Full Name: Maucicio Motta Gomes
Nickname: 'Maurição' – which means big Mauricio, due to the stature of Gomes.
Lineage: Mitsuyo Maeda > Carlos Gracie > Helio Gracie > Rolls Gracie > Maurício Gomes
Achievements:
Rio de Janeiro State Champion (1981 absolute)
Weight Division: Peso Pesado (94kg-207lbs)
Favuorite Position/Technique: —
Team/Association: Gracie Barra
Maurício Gomes Biography
Mauricio started training Jiu Jitsu when he was 4 years old at João Alberto Barreto's Academy. Mauricio's father was a brown belt under Barreto and instilled in Maurício the drive to train and compete. When Great Master João Alberto Barreto started paying more attention to his psychology profession, the team lost it's mentor and with a weak competition team, an eager Maurição in his late teens felt the need to join another gym. At this time one of Maurício's best friends, Marcio Stambowsky, was training with Rolls Gracie and mentioned the high level of his classes, his friendship and the top quality provided by Rolls was more than enough for Gomes to join the team, in the year of 1975. Gomes would keep training with Rolls from this moment until the day he passed away (1982), receiving his black belt from the Gracie legend in the meantime.
The close proximity to the Gracie family led Mauricio to meet Reila Gracie (sister of Rolls and daughter of Carlos Gracie Senior). The two, Mauricio and Reila would grow fond of each other, and though their relationship didn't last, the pair had a son – Roger Gracie, who would later in his life become one of the most accomplished jiu-jitsu competitors of all time.
After his master's sad loss, Gomes abandoned Jiu Jitsu (as many other Rolls' students did), to pursue other career objectives, though never leaving the sport completely and training mainly to keep in shape with Rolls' brother Carlinhos Gracie (who had been an assistant coach at the old academy). Just before the turn of the 21'st century, Maurício came to Birmingham – England, and established an academy there. After he established the academy in the West Midlands area of England, he moved south to the country's capital city, London. In London he opened a series of gyms around the 2000's decade, namely at the Seymor Leisure Centre in Marylebone (which would be handed to Roger Brooking at a later stage). He opened a few other gyms and brought his son from Brazil to help him with the fast growing academies.
In 2003 Mauricio heard that the Pan American champion Braulio Estima was trying his luck in London. Mauricio saw great potential in bringing this up and coming BJJ star to train with his son Roger (who was also rapidly becoming a BJJ phenomenon), he brought Estima to his camp handing in the process his Birmingham GB franchise in the hands of Braulio. Today Gracie Barra UK is one of the strongest academies in Europe.
Mauricio Gomes vs Otavio Peixotinho