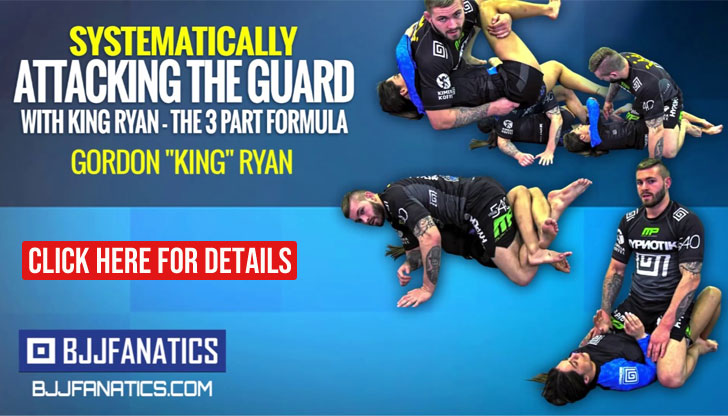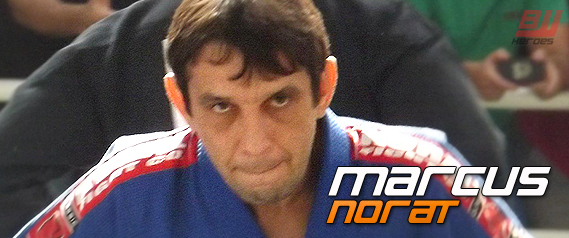 Marcus Norat is a former Brazilian Jiu Jitsu black belt World Champion (2002) and a representative of the illustrious Gracie Humaita in the early 2000's. The man from Belem do Pará, Brazil also became the founder of Norfight, a successful academy in the region, while serving several mandates as the president of Parana's Jiu Jitsu Federation.
Marcus Norat Jiu Jitsu
Full Name: Marcus Norat
Nickname: n/a
Lineage: Mitsuyo Maeda > Carlos Gracie > Helio Gracie > Royler Gracie > Marcus Norat
Main Achievements:
World Champion (2002)
International Masters & Seniors Champion (2004)
Parana State Champion (2009)
World Bronze Medallist (2004)
Brazilian National Bronze Medallist (2004)
Favourite Position/Technique: Butterfly Guard
Weight Division: Peso Galo (57kg/126lbs)
Team/Association: Norfight/Gracie Academy
Marcus Norat Biography
Marcus Norat was born in Belém do Pará (the birthplace of Brazilian Jiu Jitsu), on the 30th of October, 1972. Norat joined the Gracie Humaita academy, becoming a direct student of Royler Gracie, travelling consistently between Rio de Janeiro and Pará to train. Norat also became the Humaita representative in the Parana state opening a school there.
After becoming a Brazilian National Champion as a blue belt, Marcus Norat continued competing avidly and became a strong member of the Gracie Humaita team, unluckily he continuously shined way from a gold medal at the major tournaments running up to black belt. in 2002 Norat's moment of glory came as he took gold at the Mundial (peso galo – black belt division), an amazing accomplishment in a very tough bracket. Norat won the Mundial that year with victories over Felipe Costa (armbar), João Pontes (by 2×0) and Marcos Ricardo Oliveira in the final (also by armbar). This would be the biggest achievement in Marcos Norat's competitive career, though he would conquer several other important tournaments.
Marcos Norat also founded (and became president of) the Parana Jiu Jitsu Federation, though the state of Parana did have two other federations running parallel to his, they were: the Federação Paraense de Jiu jitsu Esportivo and the Federação Nippo Brasileira.
In a small amount of time, and due to his competitive prowess, Norat became a successful coach in his native Para. He opened an academy naming it the Norfight academy, an affiliate of Gracie Humaita. After the birth of his first child Marcos Norat stepped away from Jiu Jitsu to dedicate himself to his son, the black belt Rodrigo Aleixo took Marcos' place taking care of the Gracie/Norfight academy.
Marcus Norat Fight Videos
Marcos Norat vs Marcos Oliveira (final of the Mundial 2002 – 1st fight on the video)

Marcos Norat vs Oga Mikio (Int. Masters & Seniors 2010)

Marcos Norat vs "Macarrão" Final of Jiu Jitsu Challenge, 2009