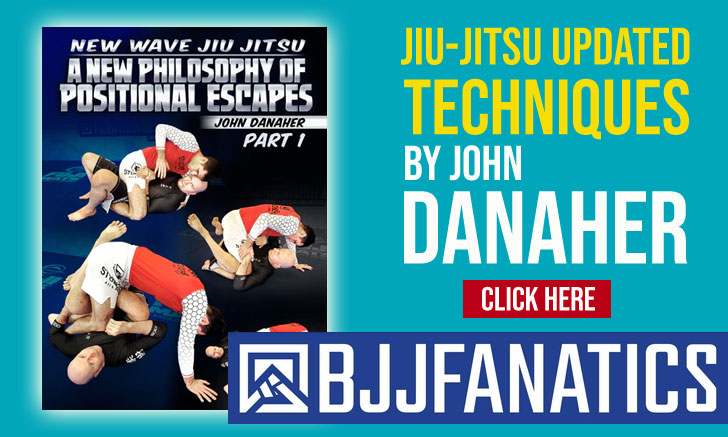 Mike Fowler is a jiu-jitsu black belt who gained recognition for his unique leopard print hairstyle and his fast rise to the top of grappling's competitive scene, achieving his black belt under coach Lloyd Irvin in 3.5 years – the first athlete to complete the curriculum of Irvin's highly marketed "Grappling Blue Print" program. Although Fowler was once Irvin's star pupil winning against many big names of the sport, Fowler left the team in 2012, going on to train at Atos Headquarters in San Diego, and later settling in Hawaii.
Mike Fowler Jiu-Jitsu
Full Name: Michael Lee Fowler
Nickname: n/a
Lineage: C. Gracie > H. Gracie >R. Gracie > Jorge Pereira > Leo Dalla > Lloyd Irvin > Mike Fowler
Main Achievements:
1st Place IBJJF American Nationals (2005 / 2006 / 2009)
1st Place IBJJF Asian Open (2007 / 2008 / 2009)
2nd Place IBJJF Pan Championship (2006 )
4th Place ADCC World Championship (2007)
Main Achievements (Colored Belts):
1st Place IBJJF Pan Championship (2003 blue)
1st Place Grapplers Quest Pro-Division (2003 / 2004)
1st Place IBJJF American Nationals (2003 purple**)
1st Place US Open (2003 purple)
3rd Place CBJJO World Cup (2005 brown)
* Absolute
** Weight and absolute
Favorite Technique/Position: Half Guard
Weight Division: Peso Medio (82kg/181lbs)
Team/Association: n/a
Mike Fowler Biography
Mike Fowler was born on December 30, 1982, in Virginia Beach, US where he grew up.
Fowler picked up wrestling in high school and it was through a wrestling referee that Mike got to know about Brazilian jiu-jitsu. The recommendation led young Fowler to check out a jiu-jitsu gym, one that was so captivating he signed up in cash for a full year after his very first class.
A natural athlete, Mike quickly became a dedicated competitor achieving several podium placements on his way to earning his black belt (in August 2005), an achievement that took him only 3 and ½ years. His quick rise to the top made him a poster boy for his coach's (Lloyd Irvin) grappling program.
In February 2006, Mike Fowler came to Guam to coach a seminar at Enson Enoe's Purebred Gym. He ended up moving to the island for a good a few weeks after that first meeting, coaching, and living full time in Guam for the most part of 3 years. There he met fellow grappler Tracey Goodell, the two became a couple and eventually moved to Hawaii in 2011 where Fowler stayed up until 2013.
Also in 2006, controversy struck Fowler and stopped him in his tracks at the World Jiu-Jitsu Championships (his first year as a black belt). Michael's match with Daniel Moraes was one of the most talked-about that year. The controversy happened as Fowler tried to apply an armbar, to which the former world champion (Moraes) responded by slamming the American. The move granted an immediate disqualification, but the referee did nothing and Moraes went through to the next round. This caused such turmoil that IBJJF (Brazilian Jiu-Jitsu Federation) was forced to release a statement acknowledging the wrongdoing; the fight was also one of the main reasons behind the 3 referee rule applied in current times.
In March 2012 surprising news were disclosed stating that Mike Fowler was training with the renowned Atos Jiu-Jitsu camp, leaving his old team of Lloyd Irvin on public, and less than amicable terms. He would later return to Hawaii, where he opened his own academy.
On April 1, 2018, Mike Fowler was accused of misconduct by an alleged former student on a Reddit forum. Despite being a convoluted accusation, Fowler acknowledged going through mental health struggles during a lengthy period, addressing the matter on his social media by declaring the following (source):
"There are articles being shared about my behavior. I won't deny improper conduct back in 2015. No excuses. And those I was wrong to, I apologized. There are two sides to the story, but it doesn't justify anything. I'm glad my actions were brought out because they made me take a look at myself. That wasn't who I wanted to be.
In 2013 I found out I wasn't the father of my child and he was taken from me, never seen again. I had every thought from suicide to fighting in court to try and be in his life.
I didn't have the funds to back this. So I left Hawaii with my mind a mess. I didn't want my role in life so I tried not to be that. I just gave no cares in the world since I felt my own was taken from me. I was hurt. And hurt others in return. Again I have apologized and Attempted to move on by being a better person and staying on a positive path. My actions during that time don't defy me. And I never shied away from my mistakes. All I can do now is be better each day than who I was before."
The banner picture was taken by Cristian Buitron
Mike Fowler vs "Johnny" Faria

Mike Fowler vs Daniel Neiemeyer

Mike Fowler vs Alexandre Izidro