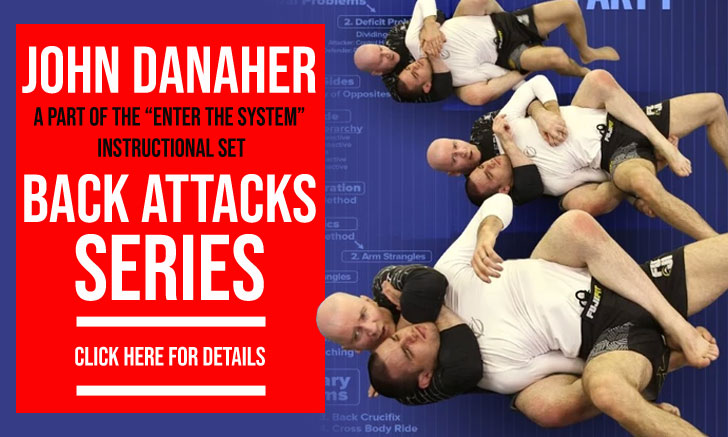 Leonardo Nogueira is one of the many aces from Alliance's Jiu Jitsu camp. A BJJ black belt under Fabio Gurgel, Mr Leo Nogueira has an extensive competitive record with many important trophies on his cabinet, his first big mark in the black belt division came as he won a gold medal at the Brazilian Nationals in the open weight division (2011), he has since won gold in the most prestigious of jiu jitsu events, the World BJJ Championships (2011 & 2012).
Leo Nogueira Jiu Jitsu
Full Name: Leonardo Pires Nogueira
Nickname: Often called "Leo" which is short for Leonardo.
Lineage: Mitsuyo Maeda > Carlos Gracie > Helio Gracie >Rolls Gracie > Romero Cavalcanti > Fábio Gurgel >Leonardo Nogueira
Main Achievements:
IBJJF World Champion (2016/2012/2011 black, 2009*/2008 brown, 2006 blue)
IBJJF Pan American Champion (2015)
IBJJF Brazilian National Champion (2011 absolute, 2012)
IBJJF Rio Open Champion (2008* brown)
IBJJF European Champion (2011)
IBJJF Pan American Championship Runner-up (2016)
Brazilian National Championship Runner-up (2010)
Rio International Open Championship Runner-up (2010*, 2008 brown)
Brazilian National Championship 3rd Place (2011)
Rio International Open Championship Runner-up (2010, 2009)
* Absolute
2016 striped of world title for use of PEDs
Weight Division: Peso Pesado (94kg, 207lbs) & Super Pesado (100kg/221lbs)
Favourite Position/Technique: Tozzi Pass (Sao Paulo Guard Pass)
Team/Association: Alliance (formerly from Integração)
Leonardo Nogueira Biography
Leonardo Nogueira was born on the 12th of May 1987 in the beach town of Guarujá, state of Sao Paulo – Brazil. Leo Nogueira started training Jiu Jitsu when he was 16 years old under the illustrious master Elcio Figueiredo, from the Integração team in Santos (also state of Sao Paulo). His tall and lanky frame (Leo is 1,90m/6'2") made him a dangerous guard player which allowed him to start tearing up BJJ tournaments from early in his career, achieving a gold medal at the world championships while still a blue belt.
By the end of 2007, Leo switched training camps to work with one of the best and most organized teams in the world (Alliance). The change was very beneficial to Leonardo whom together with his team mate Antonio Peindado terrorized the heavy weight and absolute divisions all over the world.
On the 1st of July 2009 (shortly after winning the brown belt open weight division of the BJJ Worlds) Leo Nogueira was graduated black belt in a ceremony where Sergio Santos also received his black belt.
Leo Nogueira Grappling Record
57 WINS
BY POINTS


BY ADVANTAGES




BY SUBMISSION




BY DECISION




BY PENALTIES




BY DQ



17 SUBMISSIONS WINS
#214eb8
Choke from back
12
2
#22c9a5
Bow and arrow
6
1
#039a1f
Baseball choke
6
1
25 LOSSES
BY POINTS


BY ADVANTAGES




BY SUBMISSION




BY DECISION




BY PENALTIES




BY DQ



5 SUBMISSIONS LOSSES
Leo Nogueira Fight History
ID
Opponent
W/L
Method
Competition
Weight
Stage
Year
2560

Rafael Lovato

Rafael Lovato
L
Points
Pan American
94KG
4F
2010
2651

Alexandre Ceconi

Alexandre Ceconi
L
Pts: 5x2
Brasileiro
94KG
F
2010
2742

Alexandre Ribeiro

Alexandre Ribeiro
L
Adv
World Champ.
ABS
4F
2010
2887

Rodolfo Vieira

Rodolfo Vieira
L
Adv
Pan American
94KG
4F
2011
3516

Lucio Lagarto

L
Choke
European Open
ABS
4F
2012
3908

Marcus Almeida

Marcus Almeida
L
Pts: 8x4
World Champ.
ABS
F
2012
4408

Rodolfo Vieira

Rodolfo Vieira
L
Pts: 9x0
Copa Podio
100KG
GP
2013
4417

Rodolfo Vieira

Rodolfo Vieira
L
Adv
Copa Podio
100KG
F
2013
4457

Alexander Trans

Alexander Trans
L
Pts: 5x2
European Open
O100KG
SF
2013
4517

Nivaldo Oliveira

Nivaldo Oliveira
L
Pts: 2x0
Pan American
ABS
4F
2013
4637

Joao Rocha

Joao Rocha
L
Pts: 11x2
Brasileiro
100KG
F
2013
5025

Joao Assis

Joao Assis
L
Heel Hook
ADCC
99KG
SF
2013
5047

Jared Dopp

Jared Dopp
L
Pts: 2x0
ADCC
ABS
R1
2013
5563

Luiz Panza

Luiz Panza
D
---
Copa Podio
94KG
GP
2014
5706

Keenan Cornelius

Keenan Cornelius
L
Triangle
World Champ.
ABS
4F
2014
5834

Rodolfo Vieira

Rodolfo Vieira
L
Katagatame
World Champ.
100KG
SF
2014
6062

Tim Spriggs

Tim Spriggs
L
Pts: 10x0
World Expo
ABS
SPF
2014
6754

Leandro Lo

Leandro Lo
L
Pts: 2x0
Pan American
ABS
SF
2015
7367

Abraham Marte

Abraham Marte
L
Armbar
World Champ.
ABS
8F
2015
9319

Cassio Francis

Cassio Francis
L
Pts: 2x0
Pan American
94KG
F
2016
9372

Andre Galvao

Andre Galvao
L
Pts: 4x0
Pan American
ABS
4F
2016
10080

Keenan Cornelius

Keenan Cornelius
L
Pts: 2x0
World Champ.
ABS
8F
2016
10173

Marcus Almeida

Marcus Almeida
L
Pts: 0x0, Adv
IBJJF Pro GP
ABS
F
2016
14242

Tim Spriggs

Tim Spriggs
L
Referee Decision
F2W 53
99KG
SPF
2017
17478

Inacio Neto

Inacio Neto
L
Adv
Atlanta SMO
ABS
F
2018
19575

Mahamed Aly

Mahamed Aly
L
Pts: 2x2, Adv
Pan American
100KG
4F
2019
2846

Igor Araujo

W
N/A
European
94KG
SF
2011
3124

Alberto Silva

W
Wristlock
World Champ.
100KG
4F
2011
3141

Joao Assis

Joao Assis
W
Referee Decision
World Champ.
100KG
SF
2011
3150

Marcus Almeida

Marcus Almeida
W
Referee Decision
World Champ.
100KG
F
2011
3883

Tatsuya Kondo

W
Submission
World Champ.
ABS
R2
2012
3894

Igor Silva

Igor Silva
W
Armbar
World Champ.
ABS
R2
2012
3905

Alexandre Ribeiro

Alexandre Ribeiro
W
Pts: 4x0
World Champ.
ABS
4F
2012
3907

Antonio Carlos

Antonio Carlos
W
Pts: 9x2
World Champ.
ABS
SF
2012
4116

Paulo Martins

W
Baseball choke
World Champ.
100KG
4F
2012
4119

Felipe Bueno

W
Points
World Champ.
100KG
SF
2012
4405

K. Cornelius

D
---
Copa Podio
100KG
GP
2013
4410

Alexandre Ribeiro

Alexandre Ribeiro
W
Adv
Copa Podio
100KG
GP
2013
4413

Alexandre Ceconi

Alexandre Ceconi
W
Choke
Copa Podio
100KG
GP
2013
4415

Braga Neto

Braga Neto
W
Pts: 7x0
Copa Podio
100KG
SF
2013
4422

Masahiro Iwasaki

Masahiro Iwasaki
W
Choke from back
European Open
ABS
R2
2013
4426

B. Matias

B. Matias
W
Leglock
European Open
ABS
4F
2013
4427

Alexander Trans

Alexander Trans
W
Pts: 4x0
European Open
ABS
SF
2013
4454

B. Matias

B. Matias
W
Kneebar
European Open
O100KG
4F
2013
4504

Alessandro Silva

W
Submission
Pan American
ABS
R1
2013
4512

Clark Gracie

Clark Gracie
W
Pts: 6x0
Pan American
ABS
R2
2013
5019

Alian Drueco

W
Guillotine
ADCC
99KG
R1
2013
5022

Mikael Knutsson

W
Points
ADCC
99KG
4F
2013
5026

Cristiano Lazzarini

Cristiano Lazzarini
W
Points
ADCC
99KG
3PLC
2013
5552

Tim Spriggs

Tim Spriggs
W
Pts: 5x0
Copa Podio
94KG
GP
2014
5555

Rico Bastos

W
Pts: 2x0
Copa Podio
94KG
GP
2014
5559

Travis Stevens

Travis Stevens
D
---
Copa Podio
94KG
GP
2014
5683

Jorden Reichenbach

W
N/A
World Champ.
ABS
R2
2014
5700

C. Negromonte

C. Negromonte
W
Pts: 5x0
World Champ.
ABS
R3
2014
5830

Tarcisio Jardim

Tarcisio Jardim
W
Pts: 2x0
World Champ.
100KG
4F
2014
6735

Magid Hage

W
Pts: 7x2
Pan American
ABS
R2
2015
6746

Rafael Tongen

W
Ezequiel
Pan American
ABS
R3
2015
6750

Keenan Cornelius

Keenan Cornelius
W
Pts: 0x0, Adv
Pan American
ABS
4F
2015
6861

Rodrigo Pereira

W
Wristlock
Pan American
100KG
4F
2015
6863

Diogo Silva

W
Choke from back
Pan American
100KG
SF
2015
7262

Nathan Mendelsohn

Nathan Mendelsohn
W
Ankle lock
Boca Raton Open
100KG
SF
2015
7263

Arnaldo Maidana

Arnaldo Maidana
W
Pts: 6x2
Boca Raton Open
100KG
F
2015
9040

Tex Johnson

Tex Johnson
W
Points
Atlanta W. Open
94KG
SF
2016
9041

Roberto Torralbas

W
Pts: 5x0
Atlanta W. Open
94KG
F
2016
9042

Osvaldo Moizinho

Osvaldo Moizinho
W
Pts: 9x0
Atlanta W. Open
ABS
F
2016
9312

Jared Revel

W
Choke
Pan American
94KG
8F
2016
9316

Roberto Torralbas

W
Pts: 5x0
Pan American
94KG
4F
2016
9317

Guilherme Augusto

Guilherme Augusto
W
Points
Pan American
94KG
SF
2016
9352

Alessandro Silva

W
Pts: 5x0
Pan American
ABS
R2
2016
9370

Abraham Marte

Abraham Marte
W
Pts: 6x0
Pan American
ABS
8F
2016
9843

Joao Soares

W
N/A
Atlanta BJJ Pro
O94KG
4F
2016
9845

Mahamed Aly

Mahamed Aly
W
Adv
Atlanta BJJ Pro
O94KG
F
2016
10034

Wellington Peroto

W
Pts: 7x0
World Champ.
100KG
R1
2016
10039

Vitor Toledo

Vitor Toledo
W
Pts: 2x0
World Champ.
100KG
4F
2016
10043

Luiz Panza

Luiz Panza
W
Pts: 2x0
World Champ.
100KG
SF
2016
10044

Alexandre Ceconi

Alexandre Ceconi
W
Pts: 0x0, Adv
World Champ.
100KG
F
2016
10066

Wellington Peroto

W
Pts: 7x0
World Champ.
ABS
R2
2016
10169

Alexandre Ceconi

Alexandre Ceconi
W
Bow and arrow
IBJJF Pro GP
ABS
4F
2016
10172

Mahamed Aly

Mahamed Aly
W
Pts: 4x2
IBJJF Pro GP
ABS
SF
2016
11646

Helton Jose

Helton Jose
W
Points
UAEJJF Orlando
110KG
SF
2017
11647

Tex Johnson

Tex Johnson
W
Points
UAEJJF Orlando
110KG
F
2017
13216

Ricard Abreu

W
Referee Decision
F2W 36
100KG
SPF
2017
17475

John Jordan

W
Cross choke
Atlanta SMO
100KG
F
2018
17477

Matt Leighton

Matt Leighton
W
Points
Atlanta SMO
ABS
SF
2018
19572

Uros Domanovic

W
Pts: 3x2
Pan American
100KG
8F
2019
Leonardo Nogueira vs Tarcisio Jardim

Leonardo Nogueira vs Clark Gracie