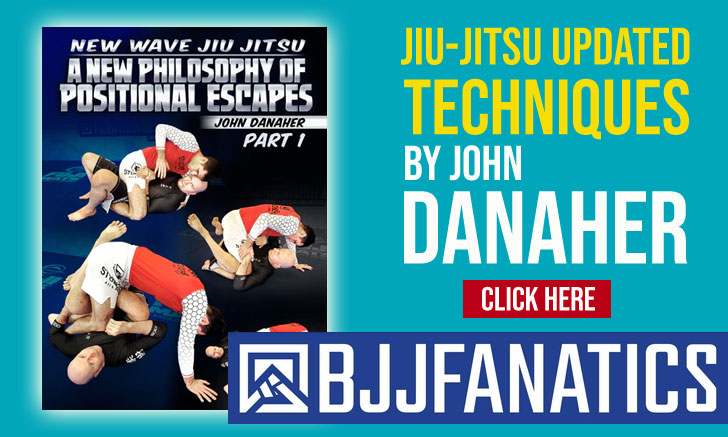 Thiago Barreto Marques is a Brazilian jiu jitsu black belt under Burtom Deivisom, being also one of the top BJJ featherweight athletes of his generation, a reputation earned after conquering important titles such as the UAEJJF Abu Dhabi Pro, the UAE federation's Grand Slam Tour as well as the IBJJF Rio International Open. Barreto became known to the wider grappling audience as a member of the Commando Group BJJ team and is the brother of another well known competitor Bruno Barreto.
Thiago Barreto Jiu Jitsu
Full Name: Thiago Barreto Marques
Nickname: N/A
Lineage: Mitsuyo Maeda > Carlos Gracie > Helio Gracie > Rolls Gracie > Romero Cavalcanti > Roberto Traven > Muzio de Angelis > Burtom Deivisom > Thiago Barreto
Main Achievements:
UAEJJF Abu Dhabi World Pro Champion (2018/2017/2016 Master 1, 2015/2013)
UAEJJF Grand Slam Tour Los Angeles Champion (2017 Master 1)
UAEJJF Grand Slam Tour Abu Dhabi Champion (2017 Master 1)
UAEJJF Grand Slam Tour Abu Dhabi Champion (2017 Master 1)
UAEJJF Grand Slam Tour Abu Dhabi Champion (2018 Master 1)
UAEJJF World Pro Gramado Trials Champion (2013)
IBJJF Rio International Open Champion (2012)
CBJJO South American Cup Champion (2011)
UAEJJF Abu Dhabi World Pro 2nd Place (2012/2011)
IBJJF Rio International Open 3rd Place (2013)
Main Achievements (Colored Belts):
CBJJE World Cup Champion (2007 brown)
Favorite Position/Technique: Triangle Choke
Weight Division: Peso Pena (70,00 kg / 154.5 lbs)
Team/Association: Commando Group
Thiago Barreto Biography
Thiago Barreto Marques was born on December 05, 1984 in Natal – Brazil, the capital city of the state of Rio Grande do Norte.
Being a hyperactive kid who was constantly running into trouble, at the age of 14 Barreto was signed on to a jiu jitsu gym in an attempt by his parents of having the youngster vent out some of his excess energy. There he met Andrade Neto, the man who would guide Thiago throughout most of his career (white to brown).
Barreto's aptitude for grappling was evident from early on. This earned him a spot as an assistant instructor by Neto's side when Thiago was a blue belt. His love for jiu jitsu had him opening his own academy as a purple belt, an effort shared with his brother Bruno Barreto – the gym being called Academia One.
Although training mainly with his students and brother, Thiago achieved plenty of good competitive results which included a world title with the CBJJE. This important medal earned him his black belt (2007) from professor Burtom Deivisom.
The string of positive results continued and by 2013 Thiago Barreto won one of the toughest tournaments on the BJJ international circuit, the UAEJJF Abu Dhabi Pro. His brilliant performance also earned him the interest of Palm Sports, the agency that head hunted grappling instructors for the United Arab Emirates public school system. PS made an offer and after some consideration Barreto decided to move to the UAE (2014) to work as a coach.
Next year (2015) the UAEJJF Abu Dhabi Pro would be the source of another job offer. After yet another positive campaign and title in the tournament, Thiago Barreto was invited to be part of the Commando Group coaching staff in which he would be teaching jiu jitsu to the military of the UAE. A position he took that year, becoming also one of the symbols of the workgroup in the UAEJJF competitive circuit during the following years.
Thiago Barreto vs Samuel Canquerino

Thiago Barreto vs Paulo Santana