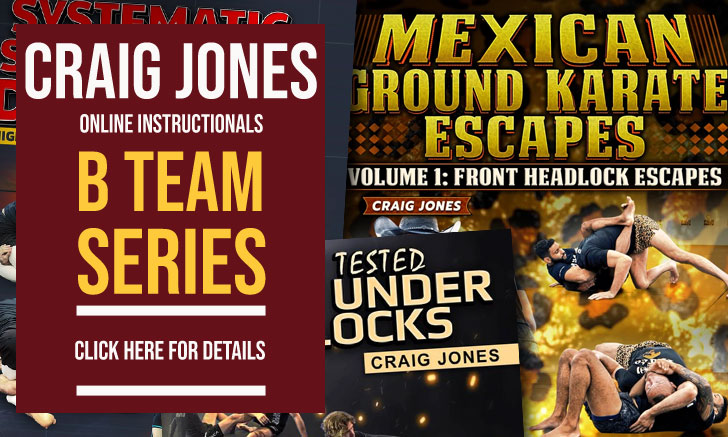 The Nova Geração Jiu Jitsu academy is one of the most respected and prestigious BJJ gyms in Rio de Janeiro, having spawned numerous grappling stars including big names such as Roberto "Cyborg" Abreu and Alexandre "Pulga". The team from Leblon (a famous burg in Rio) also has schools in Europe, Mexico and the United States and is affiliated with the BJJ Revolution association.
The Early Days of Nova Geracao
The team started due to an invitation made by a small gym in Leblon that wanted to add Jiu Jitsu to their sporting activities. Francisco Albuquerque and Rodrigo Medeiros were invited to take the class and they accepted, after receiving the nod from Carlson Gracie who was Medeiros and Albuquerque's master. Nova Geracao's first class was on the 12th of June, 1992 and the project proved to be an immediate success. There was a high demand in that area of Rio de Janeiro for top quality Jiu Jitsu and as a result, Nova Geracao grew exponentially. Soon "Toco" and Medeiros found themselves giving classes to 70 students in a 20 sq meter venue; this led them to change locations to Avenida Bartolomeu Mitre, 808B where the team stands currently. Rodrigo Medeiros moved to the United States of America in 1996 leaving Francisco Toco to run the team on his own.


| | |
| --- | --- |
| Team Name | Centro de Lutas Nova Geração |
| Team Lineage | Academia Gracie > Academia Carlson Gracie > Nova Geracao |
| Founded | 1992 |
| Founder(s) | Francisco Albuquerque / Rodrigo Medeiros |
| First Black Belt(s) | Tiago Asfora (1998) |
| Main Academy Address | Av. Bartolomeu Mitre, 808 B – Rio de Janeiro, Brazil |
| Prominent Fighters | Alexandre Pimentel / Roberto Abreu |
| Main Trainers | Francisco "Toco" / Alexandre Pimentel / Marcelo Briggs / Alex Gonzaga |
| Other Relevant Figures | Paulo Jardim / Roberto Leitão / Pedro Gama Filho (in memorian) |
| Main Titles | Brazilian Team Champion (2004/2005); Rio State Champion (2000) |
| Official Website | novageracao.net |
The Name "Nova Geração" (which means the New Generation in Portuguese) and their logo concept are both very atypical within the standard Jiu Jitsu school emblem, especially in the 1990's where pit bulls and bulldogs were the main rule in BJJ's labels. The original idea was to step away from the norm as Jiu Jitsu had been stigmatized in the 1990's era in Brazil (specially in Rio de Janeiro), being identified with the famous "pitboys". Nova Geracao was one of the first teams to come out deliberately wanting to promote Jiu Jitsu for the younger generations as a healthy alternative lifestyle.
Other relevant information
Nova Geracao is first and foremost a true descendent of Carlson Gracie. The Gracie Master accompanied the team's growth from the early days of its conception and both of the team's founders are Carlson black belts. Nova Geracao representatives have competed under the Carlson Gracie banner on many occasions in events throughout the world.
Another important figure of the team who was for a long time it's director was Pedro Gama Filho, the iconic scholar who was also a Judo and Jiu Jitsu black belt, filled the main seat at the Nova Geracao for years, he was a very close friend to most of the team's staff and his passing in 2004 left a huge gap in the leadership of Nova Geracao which almost led to its terminus. Luckily after the necessary grieving period the team managed to regroup and come back as strong as ever winning two "Brasileiro de Equipes" on a row.
Nova Geração social project
The project is named "Claro Que Dá" (Translation: Of Course We Can), it has been running since 2004 with the help of Rio de Janeiro's Governor, Sergio Cabral. The Claro Que Da movement tries to input social values through practicing sports (BJJ), a work that has been praised by the media and the general public. They also do dental treatment making use of Francisco Albuquerque's degree in Dentistry.
Nova Geracao Academy Video (made by the Real Rio Show)