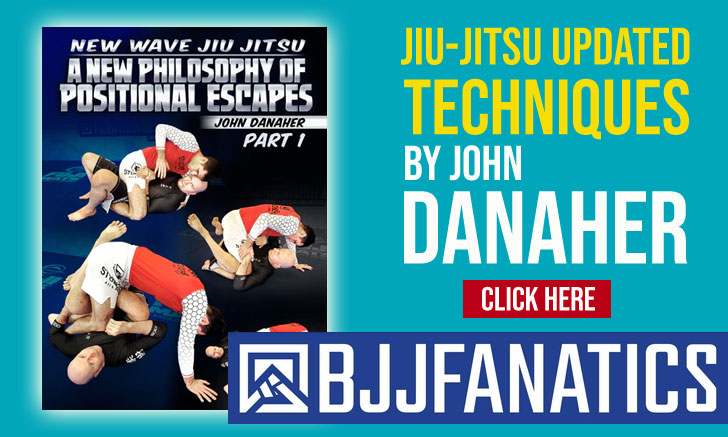 Ryron Gracie is Helio Gracie's grandson and the eldest son of Rorion Gracie, being part of the third generation of jiu-jitsu's most illustrious family, the Gracies. A recognizable figure within the jiu-jitsu community, Ryron Gracie became also a familiar face among mixed martial arts (MMA) fans after a series of web episodes named "The Gracie Breakdown" where Ryron and his brother Rener Gracie go over techniques utilized in UFC events. Ryron Gracie is also an instructor at the Gracie Academy.
Ryron Gracie Jiu Jitsu
Full Name: Ryron Gracie
Nickname: N/A
Lineage: Mitsuyo Maeda > Carlos Gracie > Helio Gracie >Ryron Gracie
Main Achievements:
GT Gracie Worlds Champion (2012)
GT Gracie International Open Champion (2003)
GT United Gracie Champion (2001)
Favorite Position/Technique: N/A
Weight Division: Peso Médio (82kg/181lbs)
Team/Association: Gracie Academy
Ryron Gracie Biography
Ryron Gracie was born on December 1st, 1981, being Rorion Gracie's firstborn son. Ryron was raised on the mats of the Torrence academy, beginning his training as a toddler. Ryron also started teaching Gracie jiu-jitsu from a very young age, and by the age of 12, he was already coaching children under his father's guidance. At that same age, Ryron was involved in the historical first UFC event, a competition created partly by his dad. Ryron had the chore of cleaning the mats after each bout. Having a 12-year-old clean blood off the mats was not taken lightly by the crowd, thus forcing Rorion to replace him with an adult after that first event.
Even though he taught classes regularly at the Torrence academy when growing up, Ryron Gracie still managed to compete often in jiu-jitsu, including against his own cousin, Crosley Gracie, in 2001 as a brown belt, a fight that lasted 90 minutes and ended with Crosley giving up due to a knee injury. Ryron Gracie earned his black belt in 2003 from the hands of his grandfather, Grand Master Helio Gracie, after his victory at the Gracie International Open.
In 2004, a challenge was issued to Ryron, to fight a former student of his father, the controversial Marc Laimon, a fighter who had been very vocal about Rorion's lack of knowledge regarding the evolution of BJJ, and about his lack of commitment towards his students. Ryron Gracie accepted the challenge against Laimon at the American promotion Grapplers Quest, but (according to an interview given by Marc to the website Grapple Arts) on the day of the fight, then there was a change in the rules of the super-match requested by the Gracie's. Marc Laimon complained, but the fight proceeded with Laimon winning by one takedown and two guard passes.
A great focus of controversy regarding Ryron, brother Rener and father Rorion Gracie was the release of the Gracie University, an online program that provides instruction and rank in Gracie Jiu-Jitsu. The fact that rank could be given through the world wide web caused a major uproar among jiu-jitsu practitioners, competitors, and coaches around the world including some illustrious family members such as the legendary Royce and Rilion Gracie who did not believe in long-distance teaching. Though the project continued being severely frowned upon by many, the Gracie University module prospered and progressed as a business with students from well over 100 counties.
Ryron and his brother Rener became known among mixed martial arts (MMA) enthusiasts through a series of YouTube videos called: The Gracie Breakdown. In these videos, the Gracie brothers broke down grappling techniques used on the Ultimate Fighting Championship (UFC) and Strikeforce in some of the promotions most important fights.
Not an avid competitor due to the nonbelief in the point system applied by the majority of jiu-jitsu organizations, Ryron opted to display his grappling prowess by competing mainly in "submission only" tournaments such as the Gracie Worlds and Metamoris.
Ryron Gracie 1st Match at the Gracie Worlds (2012)

Ryron Gracie vs Cassio Werneck