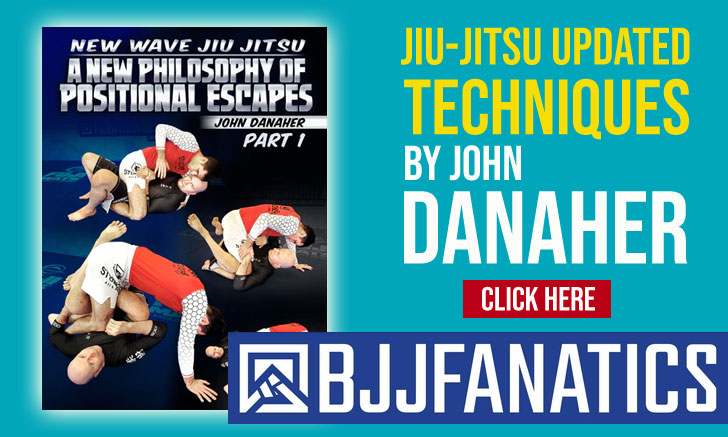 Erin Herle is an American born, Brazilian jiu jitsu black belt under Rubens Charles (Cobrinha) having also worked extensively with other legendary instructors such as Rômulo Barral and Marcelo Garcia. A member of the Alliance team, Herle conquered many important titles in this sport/martial art's competitive circuit including at the International Brazilian Jiu Jitsu Federation (IBJJF) World No-Gi, European Open and South American Championship. Erin has also been revered for her work promoting the #SubmitTheStigma campaign, a non profit endeavor founded by Herle designated towards the grappling community and designed to raise awareness to mental illness and suicide.
Erin Herle Jiu Jitsu
Full Name: Erin Elizabeth Herle
Nickname: N/A
Lineage: Mitsuyo Maeda > Carlos Gracie > Helio Gracie > Rolls Gracie > Romero Cavalcanti > Alexandre Paiva > Fernando Tererê > Rubens Charles > Erin Herle
Main Achievements:
IBJJF Asian Open Champion (2018)
IBJJF South American Champion (2017)
IBJJF European Open 2nd Place (2018)
IBJJF South American Championship 3rd Place (2017*)
Main Achievements (Colored Belts):
IBJJF World No-Gi Champion (2015 brown)
IBJJF European Open Champion (2016 brown)
IBJJF São Paulo Open Champion (2017** brown)
IBJJF World Championship 2nd Place (2012 blue)
IBJJF World No-Gi Championship 2nd Place (2012 purple)
IBJJF European Open 2nd Place (2015 purple)
IBJJF Pans Championship 2nd Place (2017 brown)
IBJJF World Championship 3rd Place (2013 purple, 2017 brown)
IBJJF European Open 3rd Place (2017 brown)
Favorite Position/Technique: Knee Slide Guard Pass
Weight Division: Peso Leve (64,00 kg / 141.5 lbs)
Team/Association: Alliance
Merchandise:
Erin Herle Biography
Erin Herle was born on August 31, 1989 growing up in San Fernando Valley, California – United States of America.
A member of the Girl Scouts corps for 15 years, Erin did not grow up in a particularly competitive environment. As a teenager her taste in music led her to the hardcore/punk movement, one with which she became particularly involved with by frequently attending live concerts and other social events. It was also through this subculture that Erin found out about jiu jitsu at the age of 19.
Through social media Erin met a harcore fan from out of town who also practiced jiu jitsu. When he visited California to attend the International Brazilian Jiu Jitsu Federation (IBJJF) Pan American Championship (2008), Herle drove him to the venue (California State University, Dominguez Hills) and watched a few of the matches. Her first reaction was a positive one, and she left the tournament intending to join a BJJ gym.
Although Erin felt as though jiu jitsu could have an immediate positive impact in her life, it took her over 1 year to muster the mental fortitude to join an academy. Combining the desire to lead a healthier lifestyle with her curiosity for BJJ Herle decided to face her social anxiety and joined Rômulo Barral's class (Gracie Barra) on August 2009.
Herle received her blue belt from Barral exactly one year after she joined his squad. Unfortunately at the time Rômulo's gym didn't have any female students and most boys were considerably larger than Erin, for that reason (and although she thoroughly enjoyed the class structure) she decided to switch camps moving to Rubens Cobrinha Alliance academy in Los Angeles.
As a purple belt Erin started dating a jiu jitsu practitioner and rising talent from New York named Gianni Grippo. When she finished college Herle decided to move to the East Coast to be with her boyfriend, then joining Marcelo Garcia's Alliance NY academy. It was under this legendary coach and athlete that Erin Herle conquered her brown belt (August 2015) and two of the most important titles in her career – the IBJJF World No-Gi and European Open Championship.
Erin Herle is also well known in the grappling circuit for her efforts with a non profit organization founded by herself and her family (mother and sister) named #SubmitTheStigma (submitthestigma.org). The campaign surfaced as a way to bring awareness to mental illness and suicide, a real problem in modern day society which the Herle family experienced back in 2015. A time when Erin's father, who was struggling from depression decided to end his life.
The #SubmitTheStigma idea spawned from a successful Go Fund Me campaign from which many contacted Erin describing their own experiences with mental illness and suicide. After realizing how many in the jiu jitsu community suffered from this issue the Herle family joined forces and designed this legal nonprofit organization. Later other names such as Valery Brosseau joined the movement from Toronto, Canada.
After her relationship with Grippo came to an end Herle returned to California and to Cobrinha's academy where she earned her black belt on November 4, 2017.
Cover photo by Scott Hirano.
Erin Herle Guard Pass (Technique Demonstration)