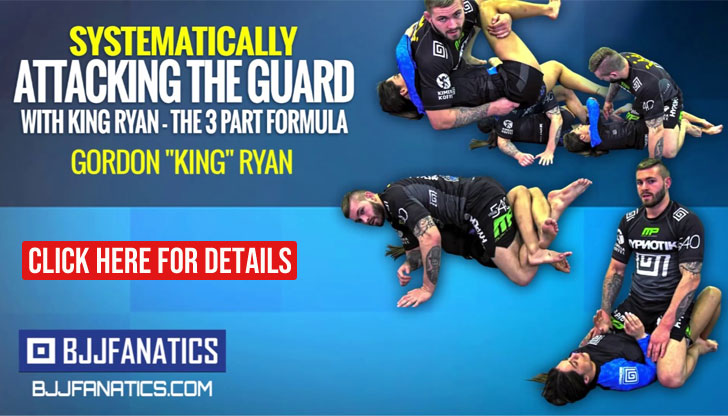 JULY 16, 2017 The 6th edition of the ACB Jiu Jitsu Grand Prix ended up being the best event promoted by the well known Russian organisation thus far. The show that celebrated the return of 2x ADCC champion Leozinho Vieira to competition at 41 years of age was also a celebration for the Miyao brothers fighting mentality, one that has been a synonym of unbreakable spirit since the two appeared on our sport's high flying radar as purple belts 6 years ago.
Other athletes worthy of mentioning were Isaac Doederlein (60 kilogram finalist) and Gabriel Marangoni (65 kilogram finalist), who proved their jiu jitsu is versatile and incredibly fun to watch. Given their age and their compelling styles, these are two competitors we will hopefully be seeing a lot more of in the future.
PAULO MIYAO'S HISTORIC PERFORMANCE
The Berkut 60 kg and 65 kg GP had it all – exciting matches, extraordinary submissions and historic comebacks, though the biggest moment of all was undeniably Paulo Miyao's gritty overall performance. After being on the wrong end of a nasty Estima lock that looked to have broken the Cicero Costha student's foot at the end of round 1 of the very first match against Osvaldo Moizinho (,to which  Paulo refused to tap) the Miyao came back strong winning the two subsequent rounds by 3×0 (R1) and 13×0 (R3). To overcome Queixinho the young PSLPB athlete imposed a strong passing game while overcoming a visible discomfort (and swelling) of his own foot with sheer mental toughness.
Although he could hardly stand due to his damaged extremity, Paulo Miyao continued his rampant success putting on dominant performances against absolute aces of the game such as Augusto 'Tanquinho' (Soul Fighters) and Gabriel Marangoni (CTBJJA) whom Miyao submitted in the final. Arguably the best performance we have seen from this athlete, and that is saying a lot! It was as though the damaged foot galvanized Paulo, instead of bringing him down. Outstanding.
LEOZINHO'S RETURN TO COMPETITION
With nothing left to prove, after a glorious career as an athlete who is widely regarded as one of the top guard passers of all time, Leonardo Vieira returned to competition this weekend after a long absence from tournament mats.  The 41 year old co-founder of Checkmat went up against one of his former students in Gabriel Marangoni on the first round. Gabriel proved to be too quick for Leozinho, getting the finish in the ending seconds of round 1 with a tricky foot-lock from De La Riva (also known as DLR footlock or 'Caio Terra' footlock).
Vieira showed great composure throughout the match, which was 2×2 at the time of the submission (1 sweep to each contender). Although certainly not the result many of Leozinho's fans would have hoped, Leo will surely be back to showcase his style, and an announcement regarding the subject should come forward very soon.
BERKUT GP 60 KG DIVISION RESULTS
4 Finals:
– Samir Chantre defeated Rafael Freitas by way of triangle choke (R1)
– Isaac Doederlein defeated Milton Bastos by way of armbar (R1)
– Joao Miyao defeated Mayko Araujo by way of toe hold (R2)
– Laércio Fernandes defeated Tomoyuki Hashimoto by 2 rounds to 0 (R1 0x0, R2 2×0, R3 2×0)
Semi-Finals:
– Isaac Doederlein defeated Samir Chantre by 2 rounds to 0 (R1 2×2, R2 2×0, R3 3×0)
– Joao Miyao defeated Laércio Fernandes by way of choke from the back
Final:
– Joao Miyao defeated Isaac Doederlein by 4 rounds to 0 (R1 6×4, R2 4×2, R3 4×2, R4 4×2, R5 2×2)
BERKUT GP 65 KG DIVISION RESULTS
4 Finals:
– Kim Terra defeated Isaque Paiva 2 rounds to 0 (R1 2×0, R2 2×0, R3 4×4)
– Gabriel Marangoni defeated Leo Vieira by 'Caio Terra' footlock (R1)
– Augusto Mendes (Tanquinho) defeated Rafael Mansur 1 round to 0 (R1 0x0, R2 2×0, R3 0x0)
– Paulo Miyao defeated Osvaldo Moizinho (Queixinho) by 2 rounds to 0 (R1 0x0, R2 3×0, 13×0)
Semi-Finals:
– Gabriel Marangoni defeated Kim Terra by way of armbar from the triangle
– Paulo Miyao vs Augusto Mendes (Tanquinho) by 3 rounds to 0 (R1 2×0, R2 10×4, R3 4×2)
Final:
– Paulo Miyao defeated Gabriel Marangoni by way of choke from the back (R3)