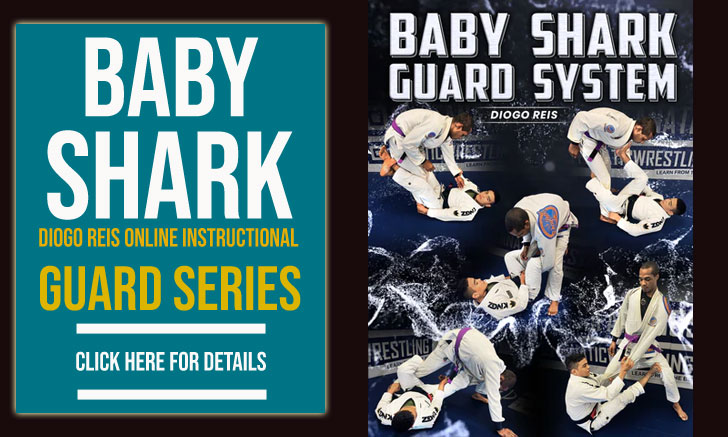 As the troops prepare for the open weight division, the semi finalists of the IBJJF No-Gi Championship black belt adult division are now outlined.
Check Below the Semi Finalists of the Men's Categories
ROOSTER
Semi Final 1
Caio Terra vs Jorge Elias
Both Caio and Jorge advanced without shedding a drop of sweat. No opponents showed up to challenge the two.
Semi Final 2
Leandro Escobar vs Yosuke Homma
Two legends of the game meet in an exciting semi final tomorrow. The leader of the Soul Fighters Academy will be the fresher fighter as he has had no opposition while Homma (Carpe Diem's head coach) beat Washington Lima decisively.
LIGHT FEATHER
Semi Final 1
Joao Miyao vs Thomas Lisboa
Both grapplers easily defeated their opponents to get to the semis, looking in tip-top shape. A sign of a good match ahead.
Semi Final 2
Rafael Freitas vs Samir Chantre
Two veterans of the game in an interesting style match. "Barata" Freitas had a particularly nice performance in the ¼ finals against Leonard Canders, submitting the 10th Planet athlete with a triangle from the mount.
FEATHER
Semi Final 1
Paulo Miyao vs Osvaldo Moizinho
This is 100% one of the toughest divisions in the tournament. None of these two semi finalists had an easy way to the 2nd match day. Miyao beat a tough Thiago Macedo (4×0) and a tougher Wilson Reis (6×4) while Queixinho easily finished Berndt Forsell with an omoplata, but faced his friend Kim Terra in the ¼, beating his former team mate by ref. decision.
Semi Final 2
Augusto Mendes vs Gianni Grippo
Tanquinho is still in amazing shape, submitting his way to the Sunday rounds, while Grippo had a tough time, particularly against the veteran, Isaque Paiva. The two had an outright war, 15×10 in the end for Gianni.
LIGHT
Semi Final 1
Michael Langhi vs Thiago Abreu
Another tremendous division, Michael Langhi beat the highly prized Gary Tonon in the ¼ finals with a 4×2. The famous "Baiano" of Checkmat had some tough challenges ahead, but managed to submit his way into the semi final.
Semi Final 2
Mansher Khera vs Thiago Gaia
One of the surprise performances of the tournament, Mansher beat some serious opponents today, namely Gabriel Rollo and Rodrigo Freitas. Gaia had some tough challenges in front of him as well, particularly in Francisco Sinistro whom he beat on a referee decision.
MIDDLE
Semi Final 1
Marcelo Lapela vs Jon Satava
Another great performance by a Marcelo Garcia pupil, Satava beat a very strong Felipe Cesar, grinding a victory in the last minute, a fantastic show of heart. "Lapela" also showed strong performances, particularly in a tactical battle against the experienced Nic Ruben.
Semi Final 2
Otavio Sousa vs DJ Jackson
Hard to see a tournament of this magnitude without seeing at least one of these names on the semi final. Both men showed great tactical awareness and composure throughout the tournament today, and proved to be deserving of their placement.
MEDIUM HEAVY
Semi Final 1
Matheus Diniz vs Lucas Barbosa
What an amazing match ahead, the "Gorilla" vs The "Hulk"! Two of the sport's brightest young stars going head to head in the semi final. Barbosa met his arch-enemy in his 1st match, Patrick Gaudio, an athlete with whom he has had many battles. Lucas came out the victor by 2×0.
Semi Final 2
Charles Negromonte vs Thiago Sá
Another amazing clash ahead. Both athletes looked incredible in their matches leading to the semi, submitting all 4 of their adversaries, Thiago from the bottom, Negromonte from the top. This will be fun to watch for sure!
HEAVY
Semi Final 1
Jackson Sousa vs Felipe Bueno
Both athletes did not have to sweat much to reach the semifinals. Good style match-up here.
Semi Final 2
Felipe Preguiça vs Arnaldo Maidana
Only one match each, both submitted their opponents with relative ease.
SUPER HEAVY
Semi Final 1
João Assis vs James Puopolo
Both grapplers had to earn their way to this semi final by beating some seriously tough adversaries. Assis beat Evandro Nunes (4×2) while Puopolo submitted the highly ranked Lucas Rocha.
Semi Final 2
Guybson Sá vs Roberto Tussa
Beautiful work by both athletes to reach the semis, particularly Alencar who put on a master piece "Marcelotine" on James Quinlan.
ULTRA HEAVY
Semi Final 1
Roberto Cyborg vs Mahamed Aly
Oh boy! Amazing match ahead, these two ultra heavyweights cannot be in a boring match and both had dominant performances in the ¼ finals.
Semi Final 2
Gustavo Dias vs Gabriel Lucas
Gustavo beat the highly ranked Jared Dopp on advantages to reach the semi final, a hard welcome for the talented Oklahoma grappler.
The absolutes will start later today. For full results, stay tuned for tomorrow's feature.