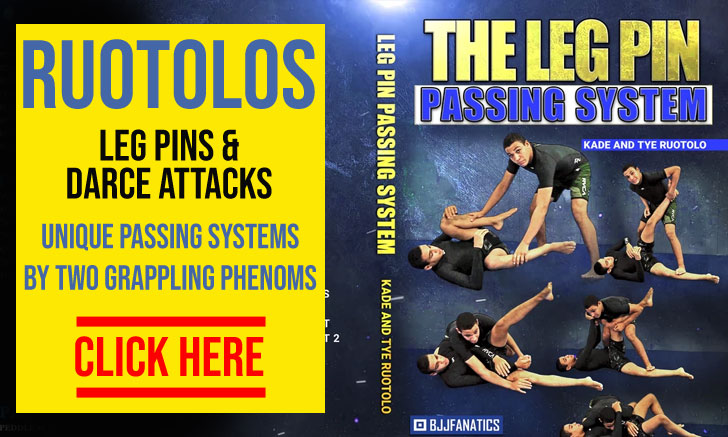 Nivaldo Oliveira became one of the top medium heavyweight fighters in jiu jitsu under Rodrigo Cavaca's coaching, a position he achieved with wins over stand-outs such as Augusto Ferrari, Leandro Lo and Leonardo Nogueira. Nivaldo, also known as "Nil", was graded as a black belt by Leo Vieira after winning the World Jiu Jitsu Championship and the World Jiu Jitsu Cup as a brown belt in 2007.
Nivaldo Oliveira Jiu Jitsu
Full Name: Nivaldo de Oliveira Lima
Nickname: "Nil" which is short for Nivaldo.
Lineage: Mitsuyo Maeda > Carlos Gracie > Helio Gracie> Rolls Gracie > Romero Cavalcanti > Leonardo Vieira> Nivaldo Oliveira
Main Achivements:
IBJJF Masters World Champion (2018 Master 1)
CBJJE World Cup Champion (2011*)
CBJJ Brazilian National Champion (2012**)
IBJJF South American Champion (2010 / 2011)
UAEJJF Abu Dhabi Pro Cup Trials Champion (2011)
NAGA No-Gi Champion (2009**)
IBJJF Pan American 2nd Place (2013)
CBJJ Brazilian National 2nd Place (2010 / 2011)
IBJJF European Open 2nd Place (2012)
IBJJF Pan American 3rd Place (2009 / 2013)
IBJJF Brazilian National 3rd Place (2013**)
Main Achievements:
CBJJ Brazilian National Champion (2004 purple)
IBJJF World Champion (2007 brown)
CBJJE World Cup Champion (2007 brown)
CBJJ Brazilian National 2nd Place (2007 brown)
* Absolute
** Weight and absolute
Favorite Position/Technique: Half Guard & Chokes
Weight Division: Meio Pesado (88kg/194lbs)/Pesado (94kg)
Team/Association: Checkmat BJJ
Sponsors:
Guaruja suplementos
vert club
Nivaldo Oliveira Biography
Nivaldo Oliveira was born on the 10th of May, 1983 in Guaruja (on the coast of São Paulo State, Brazil). Nivaldo's first contact with martial arts came at the age of 16 through Brazilian Jiu Jitsu. Nivaldo's brother already trained BJJ but "Nil" was only convinced by the benefits of grappling after watching some footage of Royce Gracie in action, those early UFC's changed Oliveira's perception of the sport and made him want to follow his brother's footsteps.
Sergio Souza from the Integração academy was Nivaldo's first coach; it was Souza who took Nivaldo through the ranks until his purple belt (when Oliveira earned his first major trophy at the Brazilian Nationals). After his win at the "Brasileiro", Nivaldo moved to a bigger academy where he could reach his full potential in the sport, and started being coached by Leonardo Vieira. "Leozinho" awarded Nivaldo Oliveira both his brown and his black belt (in 2007).
Nivaldo de Oliveira was also a pioneer for BJJ in the country of Palau (Republic of Palau) where he was the very first black belt to coach there. The invitation happened by chance as Nivaldo was spending some time in Guam.
Nivaldo is a member of Checkmat – Santos, training alongside world champions such as Michelle Nicolini, Marcus Buchecha and Cavaca (the head instructor) Nivaldo won the open weigh division of CBJJE's World Cup, one of the hardest competitions in Brazil (2011).
Nivaldo also coaches BJJ at his home town of Guaruja in the Vert Club, where he can dedicate his time to both BJJ and Surfing (another important sport in Nivaldo's life).
Nivaldo Oliveira Grappling Record
11 WINS
BY POINTS


BY ADVANTAGES




BY SUBMISSION




BY DECISION




BY PENALTIES




BY DQ



5 SUBMISSIONS WINS
#fad11b
Arm in Ezekiel
20
1
15 LOSSES
BY POINTS


BY ADVANTAGES




BY SUBMISSION




BY DECISION




BY PENALTIES




BY DQ



3 SUBMISSIONS LOSSES
Nivaldo Oliveira Fight History
ID
Opponent
W/L
Method
Competition
Weight
Stage
Year
2179

Otavio Sousa

Otavio Sousa
L
Adv
Pan American
88KG
SF
2009
2702

Tarsis Humphreys

Tarsis Humphreys
L
Referee Decision
World Champ.
88KG
4F
2010
2773

Augusto Mendes

Augusto Mendes
L
Pts: 4x2
South American
ABS
SF
2010
2962

Sergio Moraes

Sergio Moraes
L
Pts: 2x0
Brasileiro
88KG
F
2011
3401

Alexandre Ceconi

Alexandre Ceconi
L
Points
Pan Am CBJJE
ABS
NA
2011
3513

Rodrigo Fajardo

Rodrigo Fajardo
L
Referee Decision
European Open
88KG
F
2012
4078

Diogo Sampaio

Diogo Sampaio
L
Points
World Champ.
88KG
R2
2012
4250

Rafael Lovato

Rafael Lovato
L
Katagatame
NoGi Worlds
94KG
SF
2012
4529

Andre Galvao

Andre Galvao
L
Pts: 2x0
Pan American
ABS
SF
2013
4622

Roberto Alencar

Roberto Alencar
L
Adv
Pan American
88KG
F
2013
4630

R. Evangelista

R. Evangelista
L
Adv
Brasileiro
ABS
SF
2013
4643

Dimitrius Souza

Dimitrius Souza
L
Points
Brasileiro
94KG
SF
2013
4811

Rodolfo Vieira

Rodolfo Vieira
L
Katagatame
World Champ.
94KG
SF
2013
5628

Leandro Lo

Leandro Lo
L
Pts: 9x0
World Pro.
ABS
R3
2014
5661

Romulo Barral

Romulo Barral
L
Kimura
World Pro.
88KG
4F
2014
3397

Igor Ribeiro

W
Botinha
Pan Am CBJJE
ABS
NA
2011
3849

Romulo Barral

Romulo Barral
W
Points
Brasileiro
88KG
SF
2012
3850

William Lima

W
Kneebar
Brasileiro
88KG
F
2012
3855

Murilo Santana

Murilo Santana
W
Pts: 2x2, Adv
Brasileiro
ABS
SF
2012
4516

Guilherme Santos

W
Points
Pan American
ABS
R1
2013
4518

Roberto Abreu

Roberto Abreu
W
Choke
Pan American
ABS
R2
2013
4525

Leo Nogueira

Leo Nogueira
W
Pts: 2x0
Pan American
ABS
4F
2013
4613

Guilherme Santos

W
Pts: 15x0
Pan American
88KG
R1
2013
4620

Max Freitas

W
Pts: 4x2
Pan American
88KG
4F
2013
4808

Fabiano Souza

W
Ezekiel
World Champ.
94KG
4F
2013
6123

Bruno Cuppari

W
Arm in Ezekiel
BJJ Stars
ABS
SPF
2014
If you are interested in seminars with Nivaldo Oliveira, please contact Nivaldo on Facebook.
Nivaldo Oliveira Facebook Contact
Nivaldo Oliveira Fight Videos
Nivaldo Oliveira vs Romulo Barral

Nivaldo Oliveira vs Augusto Ferrari

Nivaldo Oliveira vs Diogo Almeida

Nivaldo Oliveira vs Leandro Lo