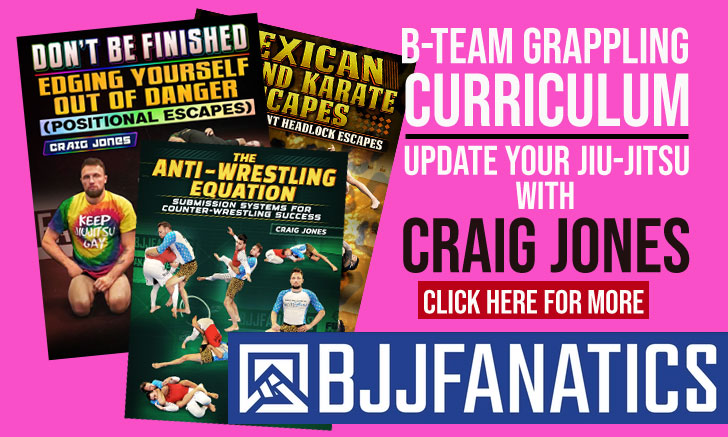 Carlos Gracie was the visionary that founded the very first Gracie Jiu Jitsu academy, a martial arts gym Carlos managed with the help of his brothers, Oswaldo, Gastão, George and Helio Gracie. The group of brothers would break the conventions of what were the accepted fighting styles, challenging fighters from a variety of martial arts backgrounds to advertise themselves and to improve their technical abilities. Carlos Gracie reached the "Decimo Grau" (10th degree in Brazilian Jiu Jitsu) a degree only given to the founders of the gentle art.
Carlos Gracie Jiu Jitsu
Full Name: Carlos Gracie
Date of Birth: September 14, 1902
Deceased: October 7, 1994
Nickname: "Pai Branco" (so called by his family members). Pai Branco means "White Father" in Portuguese, this was the name his brothers and close family called him due to his habit of wearing white at all times and because he was considered the head of the clan (fatherly figure).
Lineage: Mitsuyo Maeda > Carlos Gracie
Favourite Technique/Position: he finished most of his fights with the armbar.
Weight: He walked at around 62Kg
Team/Association: Academia Gracie
Fight Record
| | | | | |
| --- | --- | --- | --- | --- |
| Rules | Opponent | Venue | Result | Method |
| Vale Tudo | Unnamed* | Guarda Civil HQ | Win | Armbar |
| Grappling | Geo Omori | MSG | Draw | — |
| Vale Tudo | Samuel Capoeira | Associação Cristã | Win | Referee Stoppage |
| Vale Tudo | Manuel Rufino | Fluminense | Loss | DQ |
* According to the book: Carlos Gracie o Criador de uma Dinastia Carlos Gracie fought several times in that night against different Special Forces combat instructors. His first opponent was of Swedish origin but his name does not appear in the book.
Carlos Gracie Senior Biography
Carlos Gracie was possibly the single most important figure Brazilian Jiu Jitsu history as he was the very first Gracie contact with the roots of BJJ (Japanese Jiu Jitsu). Carlos was born on the 14th September 1902 in Belém do Pará, Brazil. He was the first born son of Gastao Gracie (a 3rd generation Scotsman) in a series of 9 kids which were born in the following order:
1st Carlos 1902; 2nd Oswaldo 1904; 3rd Gastao Jr. 1906; 4th Ilka, 1908 (deceased shortly after her birth); 5th Helena 1909; 6th George 1911; 7th Helio 1913; 8th Mary 1915; 9th Ilka 1917
Carlos was a very small boy for his age, but extremely energetic and with a very strong personality. Many say that if he was born in current times he would certainly have been diagnosed as hyperactive. It was this hyperactivity that made his father take him to a gentleman by the stage name of Count Coma. Count Coma (real name Misuyio Esai Maeda) was a Jiu Jitsu/Judo representative sent to Brazil by Japan to divulge Jiu Jitsu to the world, Gastao took his son to him in the hope that he could learn Jiu Jitsu and release a bit of the extra energy he was prone to have.
Maeda was quite fond of the 15 year old Carlos Gracie and accepted the challenge of educating this skinny boy in the art of Jiu Jitsu. The teachings of Maeda lasted for the best part of 3 years with interruptions "here and there" when Maeda needed to travel for his duties. In 1921 the Gracie Family was bankrupt and needed to move from Belem do Para to Rio de Janeiro and that was the last time Carlos Gracie saw his master.
He separated from his father and started working on his own in small meaningless jobs until a friend from the Belem do Para days met him in Rio. He had also trained with Maeda for a short while and knew Carlos was one of Maeda's best students, so he invited him to train alongside him the Special Police, a Core his friend belonged to. Inside Police walls is where Carlos started truly testing his Jiu Jitsu skills in No Holds Barred fights performed in closed quarters.
Soon he managed to save enough money to launch his dream: his own Jiu Jitsu academy. This very modest place was set in "Rua Marques de Abrantes" number 106 in the year of 1925. For this amazing challenge ahead, he asked brothers George and Helio to join him. In his first ad at a local newspaper, he wrote: "Se Você quer a sua face esmurrada e arrebentada, seu traseiro chutado e os seus bracos quebrados, entre em contacto com Carlos Gracie neste endereço…" – If you want your face punched and bruised, your but kicked and your arms broken, talk to Carlos Gracie at the following address…"
In the time of the academy he taught diligently his brothers. He also promoted fights between his academy and other styles of fighting common in Rio de Janeiro such as Capoeira, Boxing and Wrestling in order to promote his academy. His team would consist of himself and his brothers.
Throughout the years Carlos started several other businesses for which he needed to often travel, so he relegated the training of his academies to Helio, his top student and brother. He also opened other academies in Fortaleza and Ceará, Brazil. Carlos Gracie always studied up close human and physical behaviour, and throughout the years his studies paid off as he launched the famous Gracie Diet, which is used successfully to this day.
Although Carlos was away from his academy in Rio, he never completely stepped away from the sport and he cornered his brothers in almost every fight of their career. He was regarded as their master for as long as he lived. Carlos died at the age of 92 in the year of 1994, he had 21 children from different mothers, 11 of which he awarded the black belt in Jiu Jitsu. Amongst his sons are 3 BJJ legends in their own right, such as Carlson Gracie, Rolls Gracie and Carlos Gracie Jr (Carlinhos).
carlos gracie 12 commandments
1 – To be so strong that nothing can disturb your peace of mind.
2 – Speak to every one of happiness, health and prosperity.
3 – Give all your friends the feeling that they are valuable.
4 – Always look at events from a positive point of view, and turn positivity into a reality in life.
5 – Think always in the best, work solely for the best and expect always the best.
6 – Always be as enthusiastic about the success of others as you are about your own.
7 – Forget about past mistakes and concentrate your energies on the victories ahead.
8 – Always keep your fellow men joyful and have a pleasant attitude to all that address you.
9 – Spend all the time you need in perfecting yourself, but leave no time to criticise the others.
10 – Become too big to feel unrest, too noble to feel anger, too strong to feel fear and too happy to tumble in adversity.
11 – Always have a positive opinion about yourself and tell it to the world, not through words of vanity but through benevolence.
12 – Have the strong belief that the world is beside you if you keep true to what is best within you.