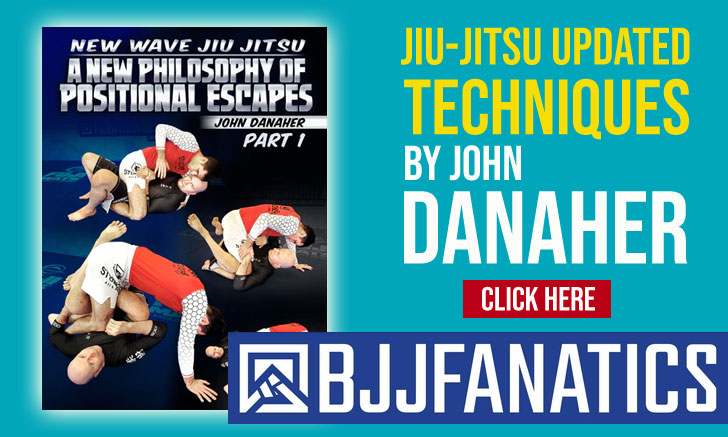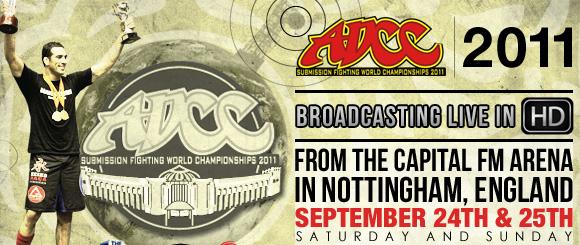 One of the fighting world's most prestigious events is about to arrive through your screen! This year we have been delivered a little treat as the ADCC 2011 is going to be broadcasted live and in HD on September 24th and 25th, 2011! The ADCC live stream will be broadcasted directly from Nottingham, England and it will be commentated by Shawn Williams, Caleb (From the fightworks Podcast) and Budo Jake.
The ADCC (short for Abu Dhabi Combat Club) has been one of the top grappling tournaments in the world, and arguably the most important in terms of prestige within that realm. The rules format and the money prize is attractive enough to bring out the top grapplers of the world in different disciplines like Wrestling, BJJ and MMA, including several important names in big organizations such as Strikeforce (Jacaré, Werdum, Big Foot, etc) and the UFC's (Rousimar Palhares, Takanori Gomi, Wagner Rocha) it is also an important indicator of the up and coming talent that might have missed the untrained eye.
This is the crème of the crop of submission grappling in one tournament, and should not be missed by grappling and MMA lovers. The tournament also has two very special superfights between the last open weight ADCC champion Braulio Estima and Jacare de Souza as well as the match between two BJJ and MMA legends, Renzo Gracie and Ze Mario Sperry
Check here for more details and to purchase the online stream. The event starts at 12pm England time.
ADCC 2011 Competitors List:
UNDER 65kg
1. Rafael Mendes. Brazil
2. Greger Forsel. Finland
3. Marko Ramos. USA
4. David Marinakis. USA
5. Tetsu Hadairo. Japan
6. Jeff Glover. USA
7. Bruno Frazzato. Brazil
8. Timo-juhani Hirvikangas. Finland
9. Ryan Hall. USA
10. Rubens "Cobrinha" Charles. Brazil
11. Rani Yahya. Brazil
12. Baret Yoshida. USA
13. Robson Moura. Brazil
14. Denny Prokopos. USA
14. Tom Barlow. UK
16. Justin Rader. USA
UNDER 76kg
1. Daniel Strauss. UK
2. Jorge Britto. Portugal
3. Vagner Rocha. USA
4. Davis Hart. Australia
5. Sanshiro Nakakura. Japan
6. Enricco Coco. USA
7. Murilo Santana. Brazil
8. Gregor Gracie. Brazil
9. Leo Viera. Brazil
10. Gunnar 'viking' Nelson. Iceland
11. Marcelo Garcia. Brazil
12. Kron Gracie. Brazil
13. JT Torres. USA
14. Augusto "Tanquinho" Mendes. Brazil
15. Claudio Calasans. Brazil
16. Jason Manly. USA
UNDER 87kg
1. Andre Galvao. Brazil
2. Marko Helen. Finland
3. James Brasco. USA
4. Cameron Rowe. Australia
5. Jeon Doo Kwang. Korea
6. David Avellan. USA
7. Rafael Lovato. USA
8. Zbigniew Tyszka. Poland
9. Pablo Popovitch. Brazil
10. Dan Schon. Mexico
11. Rousimar Palhares. Brazil
12. Romulo Barral. Brazil
13. Sergio Moraes. Brazil
14. Paulo Filho. Brazil
15. James Harbison. USA
UNDER 98kg
1. "Xande" Ribeiro. Brazil
2. Kari Peltola. Finland
3. Joseph Lee Baize. USA
4. Igor Praporshchikov. Australia
5. Animal Anzai. Japan
6. James Poupolo. USA
7. Augusto Ferrari. Brazil
8. Kamil Uminski. Poland
9. Roger Gracie. Brazil
10. Rodolfo Viera. Brazil
11. Dean Lister. USA
12. Robert Drysdale. USA
13. Joao Assis. Brazil
14. Radek Turek. Poland
15. Antonio Peinado "Batista". Brazil
16. James Brasco. USA
OVER 99KG
1. Fabricio Werdum. Brazil
2. Janne-Pekka Pietiläinen. Finland
3. Mick Wilson. Australia
4. Sekine Hideki. Japan
5. Gabriel Vella. Brazil
6. Mateusz Juskowiak. Poland
7. Jeff Monson. USA
8. Bruno Bastos. Brazil
9. Roberto "Cyborg" Abreu. Brazil
10. Antonio "bigfoot" Silva. Brazil
11. Vinny Magalhaes. Brazil
12. Geraldi Rinaldi. USA
13. Fereira Jose Junior. Brazil
14. Alexander Trans. Denmark
15. Lucio "Lagarto" Rodrigues. Brazil
Female Competitors
Under 60kg
1. Luanna Alzuguir. Brazil
2. Lara Jayne Ng. Australia
3. Hashi Takayo. Japan
4. Cathilee Albert. USA
5. Michele Nicolini. Brazil
6. Sara Svensson. Sweden
7. Kyra Gracie. Brazil
8. Rosi Sexton. U.K
Over 60kg
1. Hannette Staack. Brazil
2. Fiona Muxlow. Australia
3. Penny Thomas. South Africa
4. Talita Nogueira. Brazil
5. Devi Ahuja. Norway
6. Gabrielle Garcia. Brazil
7. Ida Hansson Sweden
8.
SUPERFIGHTS
Mario Sperry vs Renzo Gracie
Jacare vs Braulio Estima
Check here for more details and to purchase the online stream.