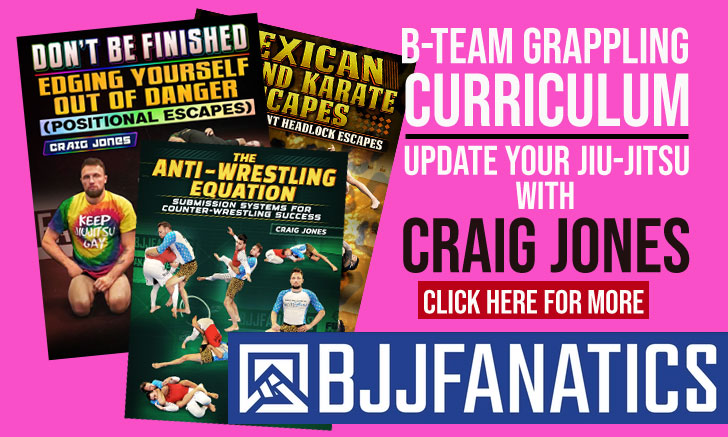 2012 Jiu Jitsu Pan American Results by Weight Division
Another fantastic weekend of fighting at the 2012 Pan American Jiu Jitsu Championship, the competition that started on March 30th had its first day of black belts on Saturday, 31st, with the absolute divisions kicking off. Some truly exciting fights happening all over the UC event centre in Irvine California, with guys like Marcus Buchecha and Antonio Carlos Junior (AKA "Cara de Sapato" – Shoe Face) putting a big show to all spectators. One of the creepiest moments of the Pan American was at the Marcus Almeida vs Kron Gracie fight, when after a scramble Marcus broke his finger, which was left pointing to the wrong way. Without hesitation, Almeida put the finger back into place and continued fighting ending the fight submitting Kron with a knee bar. Kron also had an exciting tournament, such as Murilo Santana (confirm all these results below).
On the females, the heavy favorite Gabi Garcia and partner Luana Alzuguir didn't disappoint and terrorized all their competition closing the final for the Alliance team, just like Marcus Buchecha and Antonio Carlos closed the final of the men's division for Checkmat.

Pan Am Jiu Jitsu 2012 Absolute Division Results
* Only fight in Round 1, all others went through by WO.
2nd Day Pan American Jiu Jitsu 2012 Results
Day 2: The second day for the black belts decided who is who in the weight divisions, and what a day it was! With several impressive fights, Rafal Mendes looked super impressive after he steamrolled the featherweight division, truly impressive going through a stacked weight category where he submitted two world champions and one of the best featherweights today with ease! Several other fighters looked extremely impressive like Victor Estima who was in tremendous form while checkmat delivers another strong name to keep an eye for the future, Antonio Carlos Junior from Paraiba, Brazil. For more details check the full results below.

Rooster Weight Division (Peso Galo) Results – 57kg/126lbs

Light Featherweight Division (Peso Pluma) Results – 64kg/141lbs

Light Weight Division (Peso Leve) Results – 76kg/167lbs

Middle Weight Division (Peso Médio) Results – 82kg/181lbs

Medium Heavy Weight Division (Peso Meio Pesado) Results – 88kg/194lbs
1st Round

Winner
Loser
Result
Bruno Togni
Oliver Geddes
 n/a

2nd Round

Winner
Looser
Result
Kayron Gracie
n/a
Submission
Bruno Antunes
Diego Gamonal
Points
¼ Finals
Winner
Loser
Result
Kayron Gracie
Diogo Silva
Sub: Arm in Ezekiel
Vitor Toledo
n/a
 n/a
Diogo Almeida
n/a
n/a
Bruno Antunes
Antonio Antonioli
Sub: Back Choke

½ Finals

Winner
Loser
Result
Kayron Gracie
Diogo Almeida
Points: 6×2
Vitor Toledo
Bruno Antunes
n/a

Finals

Champion
Vice Champion
Result
Kayron Gracie
Vitor Toledo
Sub: Back Choke

Heavy Weight Division (Peso Pesado) – 94kg/207lbs
1st Round

Winner
Loser
Result
Gustavo Pires
Filippi Sotto
Sub: Armbar
Yuri Simoes
Leonardo Iturralde
Sub: Armbar
Igor Araújo
Fabiano Junior
Sub: Armbar
Ricardo Mesquita
Gabriel Alves
Sub: Mata Leão
Renan Vital
Daniel O'Brien
n/a

¼ Finals

Winner
Loser
Result
Yuri Simoes
Gustavo Pires
Sub: Choke
Rafael Lovato Jr
Igor Araújo
Points
Lucas Leite
Ricardo Mesquita
Points: 8×2
Renan Vital
—
WO

½ Finals

Winner
Loser
Result
Lucas Leite
Renan Vital
Points: 8×0
Yuri Simoes
Rafael Lovato Jr
Ref. Decision: 2×1

Finals

Champion
Vice Champion
Result
Lucas Leite
Yuri Simoes
Team Mates Closed Final

Super Heavyweight Division (Super Pesado) – up to 100kg/221lbs

Ultra Heavy Weight Division (Pesadíssimo) – Over 100kg/221lbs
Finals

Super Featherweight Final (53kg/118lbs)

Champion
Vice Champion
Result
Sofia Amarante
Claudia Martinez
n/a

Featherweight Final (58kg/129lbs)

Champion
Vice Champion
Result
Luana Alzuguir
Vanessa Oliveira
Referee Decision

Lightweight Final (64kg/141lbs)

Champion
Vice Champion
Result
Beatriz Mesquita
Fabiana Borges
Submission

Middleweight Final (69kg/152lbs)

Champion
Vice Champion
Result
Hanette Staack
Valerie Lynn
n/a

Medium Heavyweight Final (Above 69kg/152lbs)

Champion
Vice Champion
Result
Gabi Garcia
Emely Wetzel
n/a

Absolute Final

Champion
Vice Champion
Result
Gabi Garcia
Luana Alzuguir
Team Mates Closed Bracket