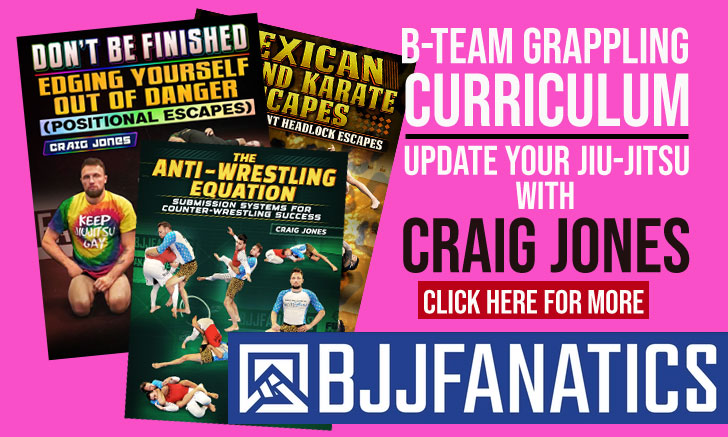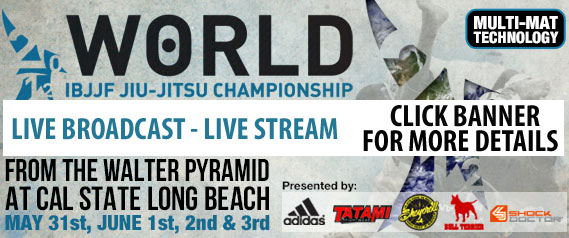 Ladies and gents, the 2012 World Jiu Jitsu Championship is here one again. For those not competing, its time to relax in front of the computer screen and root for your favourite team and fighters, thanks to the fantastic live broadcast that will take place all throughout the weekend. 2011 brought Rodolfo Vieira to the spotlight, and though "The Black Belt Hunter" still seems unstoppable in the heavyweight division, it all changes in the lighter weights where a ton of new comers are coming to try and ruin the party for the more established competitors.
The Pan American that took place a couple of months ago, the World Professional Jiu Jitsu Cup and the Brazilian Nationals only a few weeks ago were served as an appetizer of what we can expect from the 2012 Mundial, here is a break down of the event and a few of the fighters you may want to keep an eye on.
BJJ Worlds 2012 Preview
Peso Galo/Rooster Weight Jiu Jitsu Division
Traditionally not the most competitive of divisions, the little guys are sometimes (wrongly) looked over. Expect some fast passed fights and a lot of quick transitions. The king of the rooster weights at the moment is Bruno Malfacine, he is the all time record holder for world titles in the division, and he doesn't seem to be slowing down with age, as his win at the Pan American, one division above his natural weight class, could attest. This year Malfacine will have his traditional nemesis, Caio Terra, to face as well as the always tough Koji Shibamoto, Rafael "Barata" Freitas and the recently crowned Brazilian National Champion, Igor Rodrigues.
Current Champion

Name
Team
Main Achievements
Bruno Malfacine
Alliance
4x World Champion (black belt div)

The Main Contenders

Name
Team
Notes
Caio Terra
Gracie Elite
Current Pan American Champion
Igor Rodrigues
Checkmat
Current Brazilian National Champion
Rafael Freitas
Gracie Barra
Former Pan American Champion(2011)
Koji Shibamoto
Tri Force
Brown Belt World Champion (2010)
Felipe Costa
Brasa
Former World Champion (2003)
Peso Pluma/Light Feather Weight Jiu Jitsu Division
A division heavily dominated by the Atos team in 2011 with the likes of Guilherme Mendes and Ary Farias closing down the division, this year the tides look like they may have changed a little for this dynamic duo. Guilherme placed second in the Pan American, loosing to Bruno Malfacine (who came up in weight) and Ary Farias lost in the Brazilian National to another up and comer from the Cícero Costha crew, Jose Tiago Barros. Expect Barros to make an impression this year at the Mundial if he gets to compete. Samuel Hertzog also looked tremendous at the World Pro Cup, so you can expect some tough matches in this division. The always tough Laercio Fernandes has recently changed camps and started training with the legendary "Cobrinha", he might be in the fight for a title shot as well.
Current Champion

Name
Team
Main Achievements
Gui Mendes/Ary Farias
Atos
World Champions

The Main Contenders

Name
Team
Notes
Tiago Barros
Cicero Costha
Current Brazilian National Champion
Samuel Hertzog
SHCBJJ
Current World Pro Cup Champion
Samir Chantre
Gracie Fighter
Tough competitor
Laércio Fernandes
Alliance/Lotus
World Medallist, now training with "Cobrinha"
Daniel Beleza
SAS
Veteran, former world medallist
Peso Pena /Feather Weight Jiu Jitsu Division
Rafael Mendes is the king of the division and has been for a couple of years. At the moment he seems unbeatable, and unless something goes tremendously wrong for the Atos starlet, expect his hand to be raised at the end of the tournament. Though very few can match Rafael's prowess, there are still a few men out there that can capitalize on Rafael if he does not show up in tip-top condition. These men are, Augusto "Tanquinho" (though he has been a little off competition this year, he is one of the toughest fighters out there when he chooses to fight at featherweight), Leo Saggioro who was recently crowned Brazilian national champion and veterans: Mike Fowler, Mario Reis and Rubens Charles Cobrinha. You can also count the newcomer Michel Langhi, brother of former lightweight world champion Michael Langhi, who won the brown belt division last year.
Current Champion

Name
Team
Main Achievements
Rafa Mendes
Atos
World Champion

The Main Contenders

Name
Team
Notes
Justin Rader
Lovato Jr Jiu Jitsu
Very tough competitor
Mike Fowler
Atos
Veteran, recently moved to Atos
Leonardo Saggioro
Brazilian Top Team
Veteran, current Brazilian Champion
Mario Reis
Alliance
Veteran, former World Champion
Rubens Charles
Alliance
Regarded as the #2, Former World Champ.
Ryan Hall
Alliance/50-50
Very tough competitor
Augusto Mendes
Soul Fighters
2nd Place in 2011
Michel Langhi
Alliance
2011 brown belt world champion
Peso Leve /Light Weight Jiu Jitsu Division
Possibly the most exciting of all the divisions, the lightweights have recently had an explosion of talent with plenty of new guys making their mark at the highest level. Lucas Lepri and Michael Langhi dominated this division for the last few years, but as 2011 showed some new blood in Gilbert Burns, 2012 has the potential to bring plenty more new faces to the podium. Leandro Lo was on fire in the Pan Americans, but succumbed in the World Pro Cup to Lucas Lepri who then lost to Roberto Satoshi (who is another big newcomer), Vinicius Marinho has also been doing great things in Brazil and training daily with Rodolfo Vieira cannot harm his chances, he may very well be a dark horse in this competition. The enigma here in the lightweights is also if the current champion "Durinho" Burns will show up to defend his title as he recently started his MMA career, though this seems unlikely.
Current Champion

Name
Team
Main Achievements
Gilbert Burns
n/a
World Champion

The Main Contenders

Name
Team
Notes
Michael Langhi
Alliance
Former World Champion
Lucas Lepri
Alliance
Former World Champion
Roberto Satoshi
Bonsai
2012 European & World Pro Cup Champion
Leandro Lo
CiceroCostha
2012 Pan Am & Brazilian National Champion
JT Torres
Lloyd Irvin
Tough Competitor
Vinicius Marinho
GFTeam
Tough Competitor
Italo Lins
GFTeam
Tough Competitor
Davi Ramos
Atos
Tough Competitor
Ed Ramos
Atos
Tough Competitor
Della Monica
Gracie Barra
Former World Medallist
Peso Médio /Middle Weight Jiu Jitsu Division
A division very similar to the featherweights, similar because they are both ruled by one man, in this case Marcelo Garcia, and though there is plenty of competition as to who is the second best middleweight in the world, there doesn't seem to be a big question mark regarding who is the number 1. "Marcelinho" has been the most dominant fighter the world has seen in this division, and unless age is catching up with the veteran, expect more of the same here. That is not to say that fighters like Claudio Calasans, Kron Gracie, Victor Estima, Lucas Leite or Murilo Santana cannot catch the champion, in a BJJ fight, anything can happen, and if it does, expect one of the guys mentioned above to be filling in Marcelinho's spot.
Current Champion

Name
Team
Main Achievements
Marcelo Garcia
Alliance
5x World Champion (at black belt)

The Main Contenders

Name
Team
Notes
Victor Estima
Gracie Barra
2012 Pan Silver Medallist
Kron Gracie
Gracie Humaita
2011 World Silver Medallist (Leve)
Claudio Calasans
Atos
2012 Pan Am & World Pro Cup Champion
Murilo Santana
Barbosa JJ
Veteran, Current Brazilian Champion
Lucas Leite
Checkmat
Veteran, former world medallist
Peso Meio Pesado /Medium Heavy Weight Jiu Jitsu Division
Another great weight class with a few new faces that you might want to keep an eye on. Granted that the current ADCC champion, André Galvão, is the heavy favourite to take the gold, but it won't be a walk in the park for the veteran. Recently crowned medium heavy and open weight Brazilian national champion, Nivaldo Oliveira from Checkmat might be one to keep an eye on this year he also placed second in the European Open, loosing the final to Rodrigo Fajardo (also a tough competitor). The son of Carlinhos Gracie, Kayron Gracie has been in top form and making winning look easy, he too should be a force in this division. This year jiu jitsu won't have the presence of Sergio Moraes as he has migrated to MMA, being part of "The Ultimate Fighter Brasil" show taking place at the moment.
Peso Pesado /Heavy Weight Jiu Jitsu Division
A division where one man, and one man alone has been king for over a year, Mr Rodolfo Vieira is the ruler of the heavyweights, with his strong guard passing game and relentless tendency to choke his opponents from the back, Rodolfo is arguably jiu jitsu's biggest star at the moment, and a tall order is expected for anyone trying to take the gold away from the Grappling Fight Team standout. Even so, expect a few men to give it their best shot. Out of them, few have the skill to be successful, they are few but they exist! Fighters such as the veteran Rafael Lovato Junior, the recently promoted Yuri Simões, Lucas Leite (if he decides not to drop to his natural weight division – middleweight), the always dangerous "Tussa" and Bernardo faria, if he decides to drop to heavyweight, something he has done in the past but that he is unlikely to do this year.
Peso Super Pesado /Super-Heavy Weight Jiu Jitsu Division
A division much like the lightweights where anything can happen. Leo Nogueira is the current champion, and he appeared in top form at the Brazilian Nationals, he will have his team mate Bernardo Faria probably on the opposite side of the brackets attempting to close down the division for Alliance, This might turn into a battle between Alliance and Checkmat (who have Antonio Carlos Junior and Joao Assis on their side) that is if "Xande" Ribeiro doesn't have his way in the division.
Peso Pesadíssimo /Ultra-Heavy Weight Jiu Jitsu Division
The big boys are often considered "the slow boys" in contact sports, but in recent times, this couldn't be further from the truth, and the ultra heavyweight division has shown some of the most interesting fights in recent times. The reason for this resurgence of epic battles in the heaviest category has much to do with the fighters like Marcus "Buchecha" Almeida, Roberto "Cyborg" Abreu, Antonio Braga Neto, Rodrigo Cavaca and a few others. Though Cavaca has recently turned a little bit away from the life of a competitor to take a coach's stance, he is expected to compete this year and should make a mark in the division. Another fighter that has recently been in great form has been Thiago Gaia who medalled recently in the European Open and in the Brazilian nationals, the latest with an important win over Leo Leite. Another two fighters that can have their say in the division are Antonio Peinado from Alliance and the Danish Alexander Trans from Checkmat, the only European expected to medal in the biggest jiu jitsu event in the world.
Women's Jiu Jitsu Divisions
The women's divisions has been heavily dominated by Gabi Garcia, she seems unstoppable in the heavyweight and the absolute divisions and there is yet to show a serious contender to Garbrielle's jiu jitsu. In the lower weights however, there seems to be plenty of competition amongst the girls. Leticia Ribeiro should have her work cut down at the light featherweight division as this year's first black belts only division will get Nyjah Easton off her back. The brown belt from Lloyd Irvin will not be able to compete at the highest level this year as (as far as we know) she hasn't been graded yet as a black belt. Michele Nicolini, Luanna Alzugur and Kyra Gracie are the bigger names in the lower weight divisions, however you can count on Marina Ribeiro to try and make a dent in the division. In the Meio Pesado, expect Hanette Staack to keep her track record, but also expect Talita "Treta" to reach the podium.
Light Feather

Top Contenders
Team
Notes
Leticia Ribeiro
Gracie Humaita
Historical figure in women's BJJ
Sofia Amarante
Avengers
Current Pan American champ.

Feather

Top Contender
Team
Notes
Michelle Nicolini
Checkmat
Current world champion
Kyra Gracie
Atos (?)
Historical figure in women's BJJ
Fabiana Borges
Gracie Barra
Veteran, very tough Competitor
Marina Ribeiro
Checkmat
Tough Competitor

Light

Top Contenders
Team
Notes
Luana Alzuguir
Alliance
Current world champion
Beatriz Mesquita
Gracie Humaita
Top competitor
Luiza Monteiro
Alliance
Current Brazilian Champion

Middle

Top Contenders
Team
Notes
Hannette Staack
Brazil021
Historical figure in women's BJJ
Vanessa Oliveira
GFTeam
Up and coming competitor

Medium Heavy

Top Contenders
Team
Notes
Talita Nogueira
Ryan Gracie
Brazilian Champion
Penny Thomas
Gracie Humaita
Veteran competitor

Heavy

Top Contenders
Team
Notes
Gabrielle Garcia
Alliance
#1 Ranked female fighter (absolute)
Emily Wetzel
BJJ Revolution Team
Tough competitor
Katrina Weilbachet
Paragon
Tough competitor
Lana Stefanac
Gracie Elite
Tough competitor