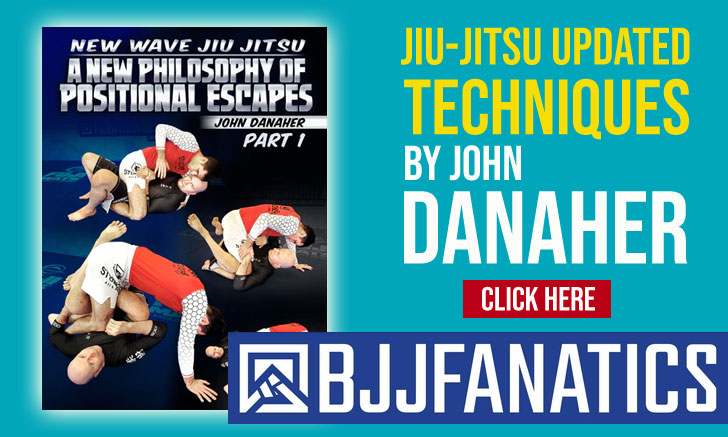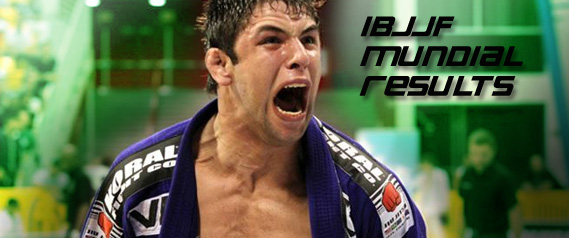 Another exciting day at the BJJ Worlds 2012 with many surprises and memorable fights in the absolute and weight divisions. Possibly the biggest upset coming to the tournament was the absence of Andre Galvao, one of the favourites to win the medium heavyweight division and a contender to a gold medal in the absolute. Andre Galvao was DQ'ed before he even competed, this decision was taken by the world jiu jitsu championships' governing body, the IBJJF, after Andre entered the mat to argue with a referee who he thought had made a bad call in a fight between his student Denilson Bischiliari (Atos JJ) and Marcio Andre Barbosa (Nova Uniao).
Polemics aside, the tournament was a success from the get-go, and we saw the man most considered the best pound-for-pound jiu jitsu fighter in the world, Rodolfo Vieira, lose in an unbelievable fight against Marcus Vinicius Almeida, also known as "Buchecha". In the female absolute division, Bia Mesquita looked amazing finishing all her opponents, until she classed against Gabi Garcia. Even in defeat, Bia showed her superior technique, losing by a mere 2 points (initial takedown) against a much heavier Garcia.
World Jiu Jitsu Championship Full Results
Well, words cannot describe how amazing this tournament was, Marcus Almeida mostly known as "Buchecha" was inspired and had the most memorable fights we have seen in the last few years. His grind against Pé de Pano, his back and forward war with Rodolfo Vieira, his complete turnaround against Leo Nogueira, this kid showed what a true ace he is and showed that at this moment in time, no one has a heart the size of his. Other figures worth of a mention were the veterans! Pe de Pano showed he is still one of the best in the business, Xande Ribeiro did the unthinkable and performed a flying armbar against "Tussa" Alencar in de semi final (who does that?!), Leo Leite left his usual judo assignments to taste BJJ once again (he had done the same at the Brazilian Nationals earlier this year) and he made a huge dent in the division, reaching the final and putting away some of the young guns of the sport… And last but definitely not least, Romulo Barral! An amazing story of a man who suffered a horrible injury a couple of years ago and has been in search of his old self, he found it this weekend winning the medium heavy division.
Navigate to the desired round of the 2012 World Jiu Jitsu Championship Here:
BJJ World Championship Results: Absolute Division (Up to Semi Finals)
World Brazilian Jiu Jitsu Championships Results: The Rounds
ROOSTER WEIGHT DIVISION

Round 1

Winner
Loser
Method
Milton Vieira
Raul Marcelo
Points
Jorge Nascimento
Hisashi Ezaki
n/a
Jordy Peute
Joseph Capizzi
Points: 2×2/Adv.: 1×0
Fabbio Passos
Takuya Kitade
Points
Pablo Teixeira
Alex Gonzaga
n/a

Round 2

Winner
Loser
Method
Milton Vieira
Igor Rodrigues
Points: 4×2
Rafael Freitas
Jorge Nascimento
Choke from Back
Bruno Malfacine
Jordy Peute
Armbar
João Kuraoka
Lee Sangsu
Choke
Felipe Costa
Fabbio Passos
DQ
Koji Shibamoto
Luiz Theodoro
n/a
Caio Terra
Pablo Teixeira
Armbar
Brandon Mullins
Fumiali Kobayashi
n/a
2012 BJJ World Championships Results: Quarter Finals
Mundial BJJ Results 2012: Semi Finals

World BJJ Championships Finals Results